Well a few months back I had the
garage door replaced
and when the did it I specifically said to them DO NOT LOCK the door. What did the asshats do? Locked the door.
Anyway Mr. Big Truck and I have been brainstorming ideas of how to get in. I called a locksmith after he mentioned it and they wanted to charge me anywhere from $100 to $150 to break the lock and put a new one in. Thanks but no thanks! Then I called the company that put the garage door in and they wanted to charge me $250 to replace the lock. REALLY?!??
Then one day Mr. Big Truck was walking around the garage door and realized there was a window -mind you he asked me if there was one and I said no. In my defense it was covered with a piece of wood ever since I moved in the house so I never noticed it- he looked and saw that it was just nailed in. With an obscene amount of nails none the less. So he decided he would just pop the wood off and break in.
Mission Accepted
I had to run in the house to take care of something and left him like this.
Seriously I was gone for like 5 minutes.
When I came back this is what I saw.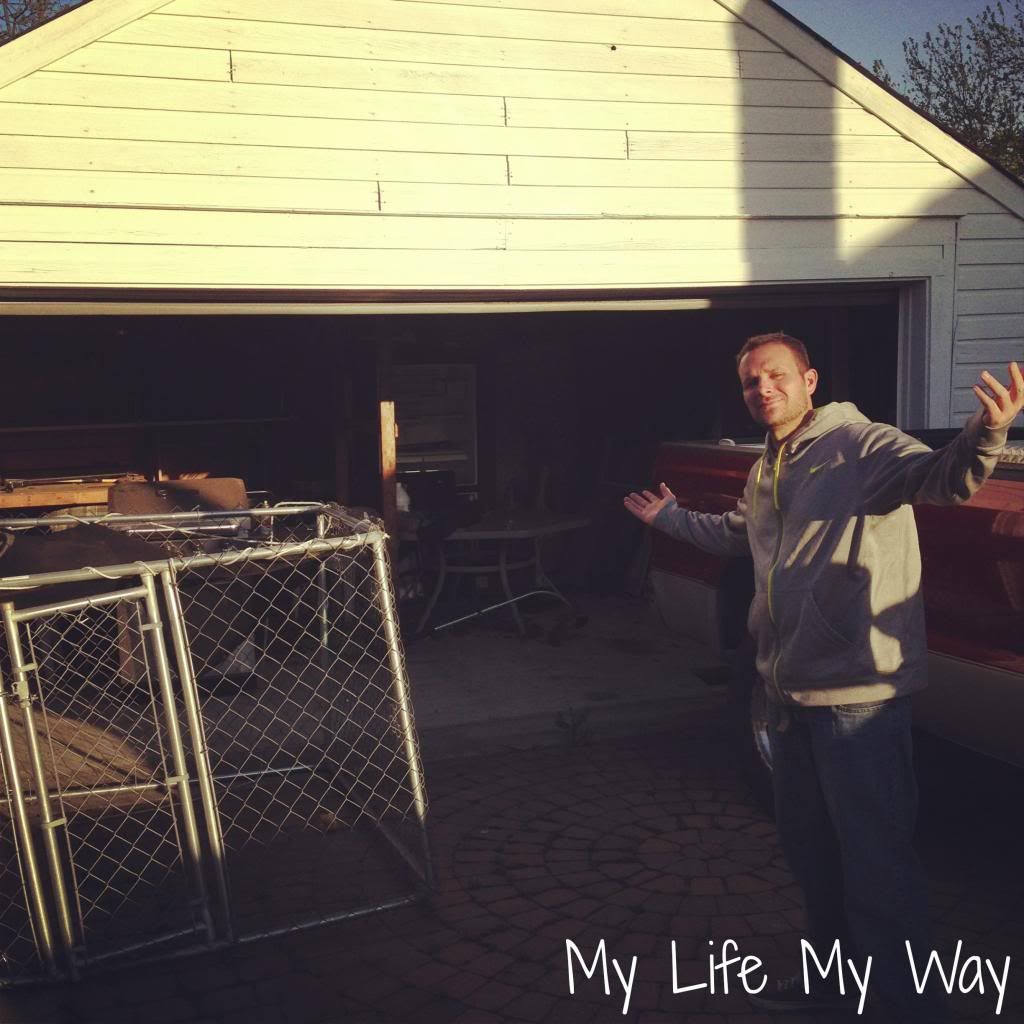 Mission Accomplished. 
Next mission should you choose to accept it Mr. Big Truck, help me clean out the garage.
And because that was not enough of an adventure we then decided we needed to hang some more decorations in the house.
We were trying to figure out where on the wall in the hallway to put the pictures and I wanted to take a picture to show Mr. Big Truck so he could get a better visual. Well, we had 3 pictures to hand he had 2 hands and he improvised for the third.
After looking at the picture we decided against that part of the wall because of the thermostat.
We wound up putting it up on the other side of the hallway.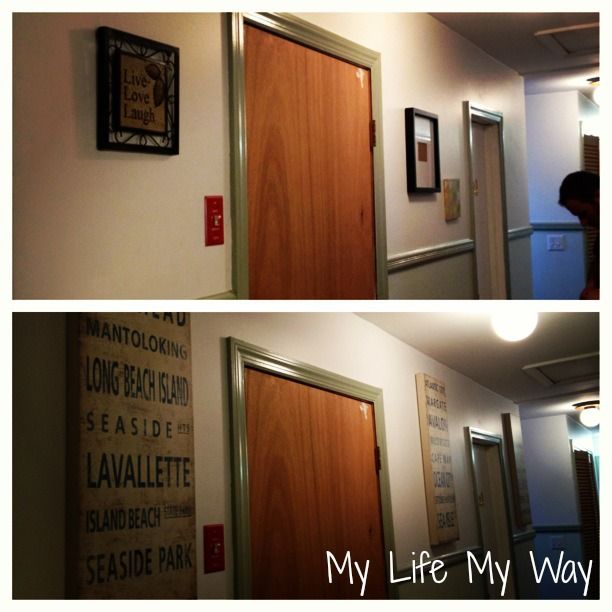 Of course this all went down AFTER we cooked dinner together.
Well actually Mr. Big Truck cooked dinner I walked to the liquor store for the wine and made the salad.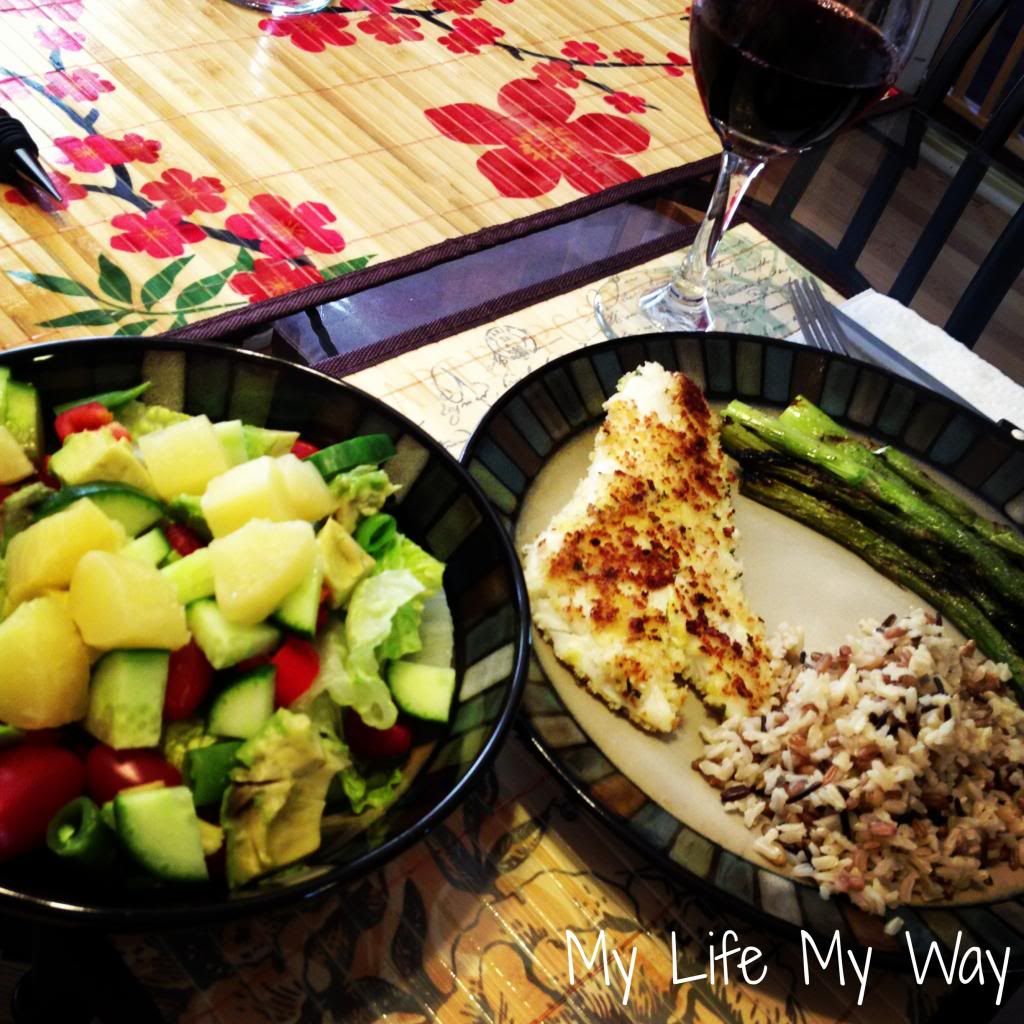 Congratulatory dinner right there friends!
For what?
Landing my own Monday night regular BodyCombat class!
Stay tuned for more Adventures with Mr. Big Truck.