Well Mr. Big Truck has been at it again.
Where to start? 
Well lets continue the garage saga shall we?
As we all know the garage door was replaced and locked and I had been locked outta it for a few months. 4 months to be exact. Mr. Big Truck managed to get us in and get the door unlocked. Well he worked some more magic and he managed to switch out the lock and I am happy to report that I now have a fully functioing locking garage door!
The next project we -see what I did there WE– decided to tackle was the bathroom sink.
One of us had to get a bottle of soap out from under the sink one day and we noticed that the under area was all wet. FAIL! Mr. Big Truck did some investigating and figured out that the sink was leaking. We stuck a bucket under it for the time being.
We went to Home Depot and got a new sink and Mr. Big Truck went to work.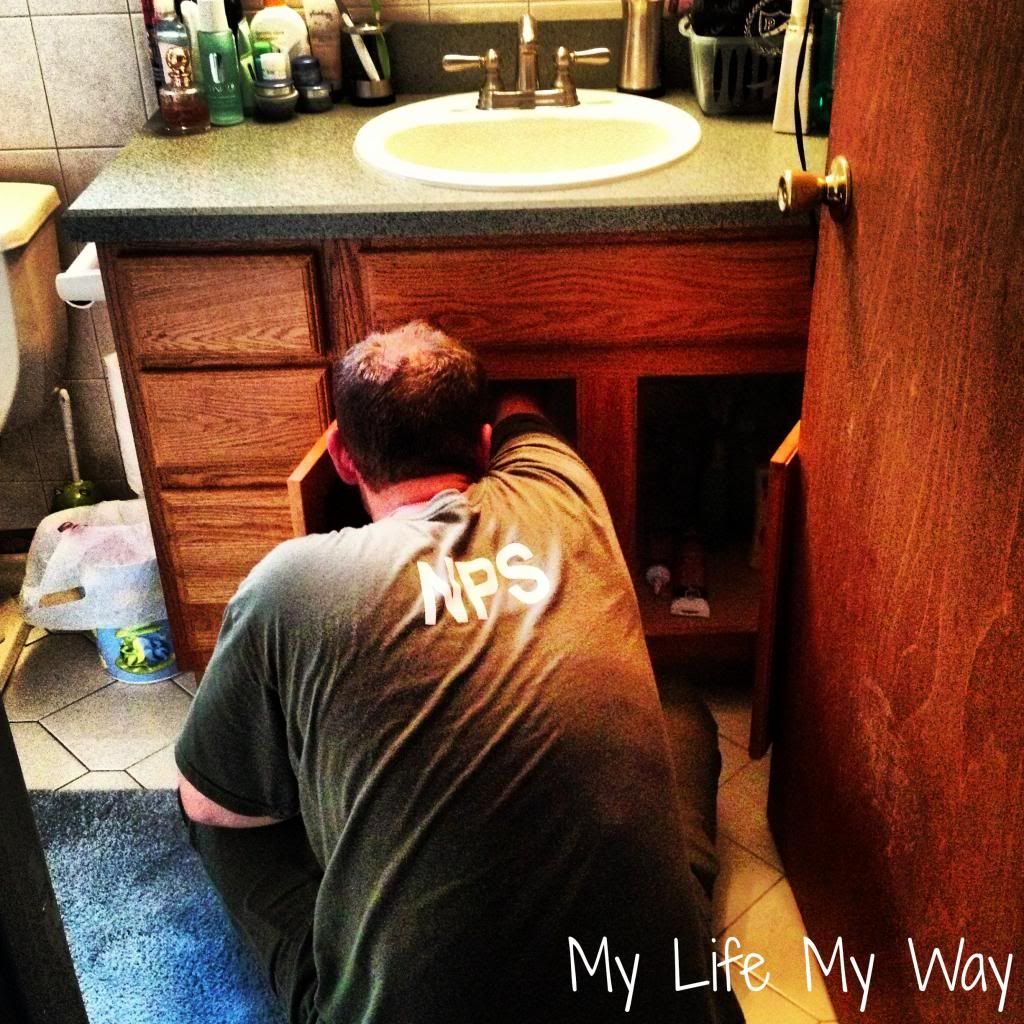 I even helped in ways other than taking pictures!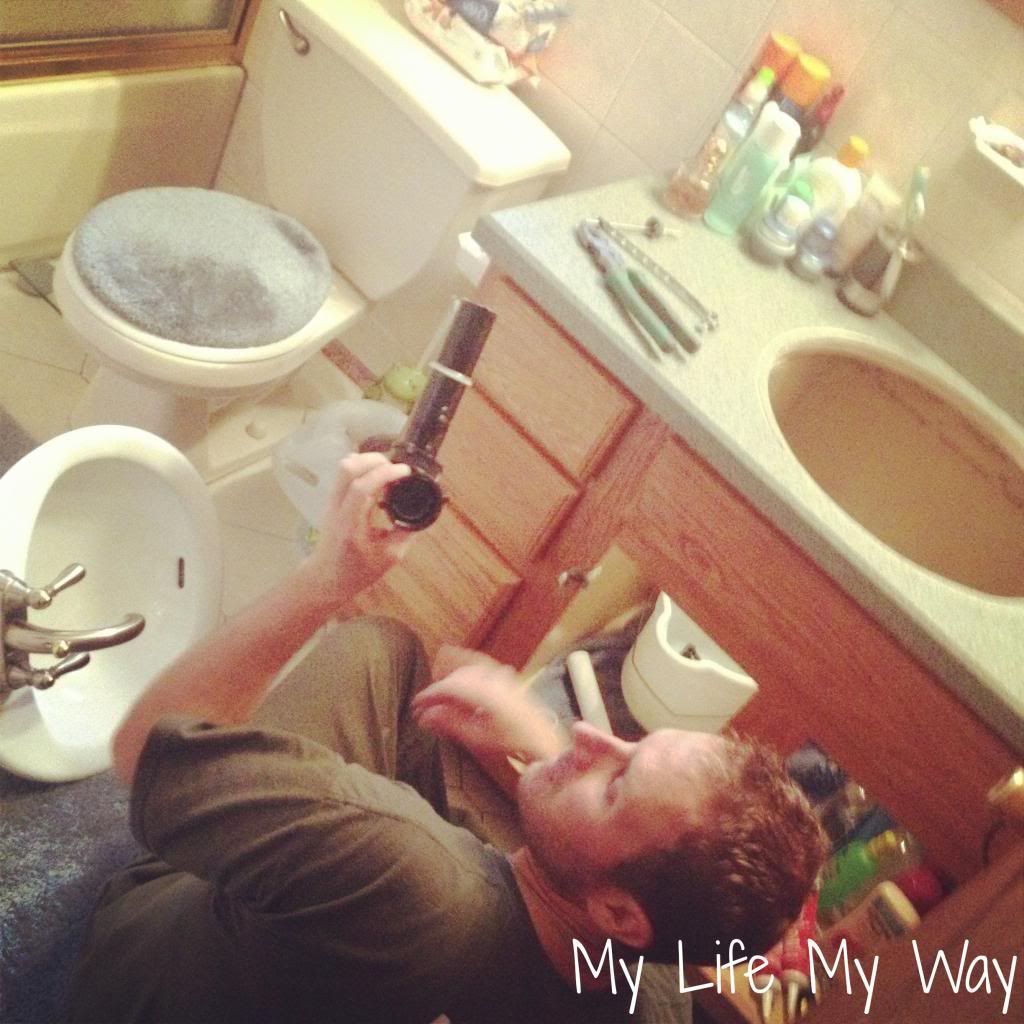 He was explaining something to me at this point…what? I do not remember.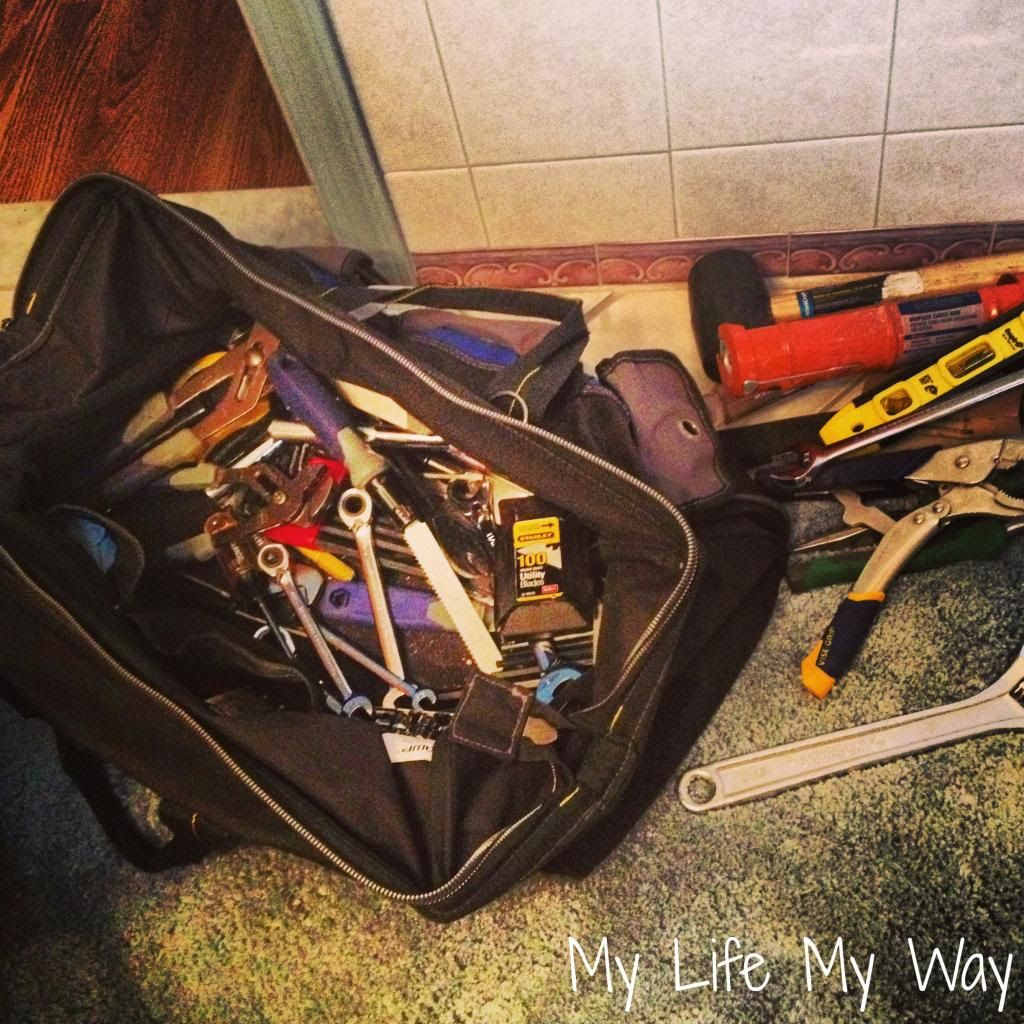 My bathroom floor. I tried to pretend these were mine but yeah not so much.
The last project of the night was the shower faucet. This was not an intentional project. See while we were doing the sink we had to go to Home Depot again and exchange the sink for a different one. While we were there I had the grand idea of changing the shower faucet too. Poor Mr. Big Truck. I'm telling ya TROOPER!
For now I hope you have enjoyed this installment of Adventures of Mr. Big Truck.