Happy Monday!
How was everyones weekend?
Hope everyone got to spend some QT with their mommas.
We know I did!
So it's no new news that Mr. Big Truck likes to fish right?
RIGHT
So back a few years ago a BFF of mine Dana showed me this little cartoon and I died when I first saw it.
Of course I had to show it to Mr. Big Truck.
He Laughed.
A week or so later Mr. Big Truck went fishing –surprise surprise– and he lost a lure.
Sad Panda
He was on a mission to find it.
He had told me that one day he while the tide was out he was gonna throw on his waders and go find his lure.
Last Thursday was the day.
I was at work minding my own business when I got this picture…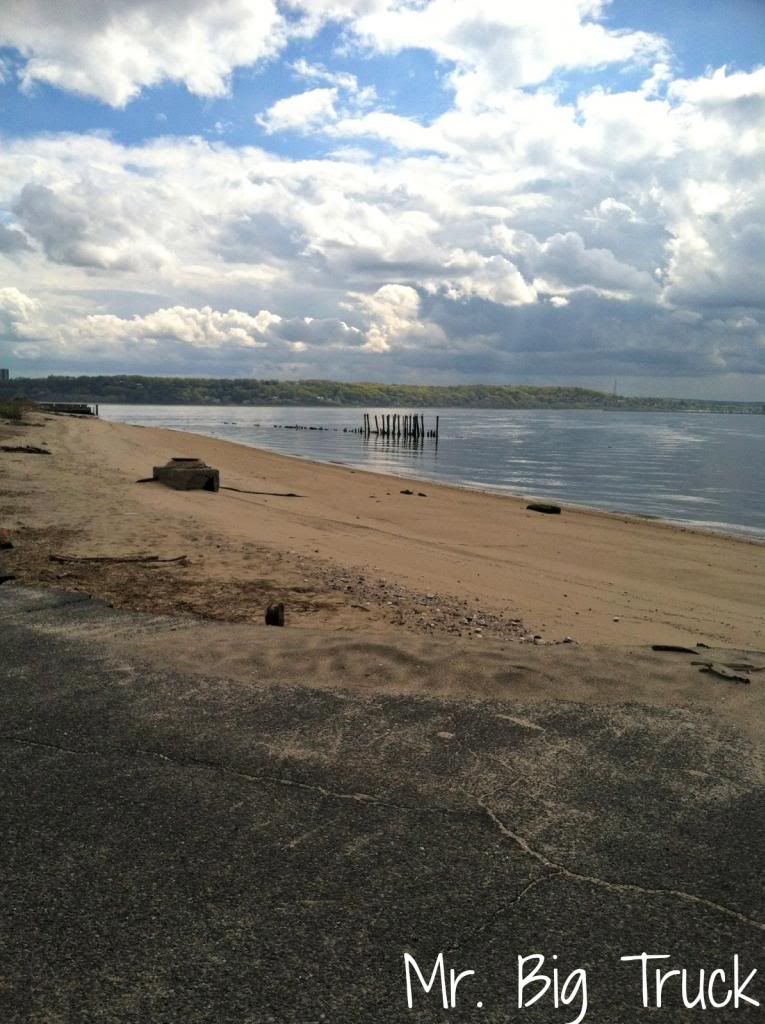 "I'm goin in"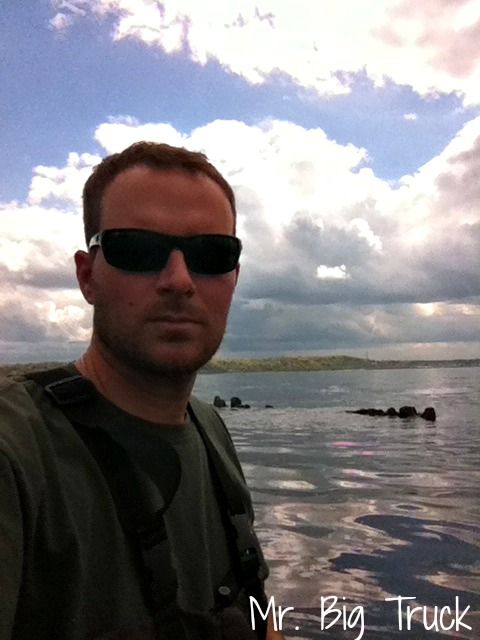 Me being the awesome little blogger I am decided I needed to capitalize on the situation.
"Can you send me pictures if you find it and also send me pictures of you in the water!"
TROOPER!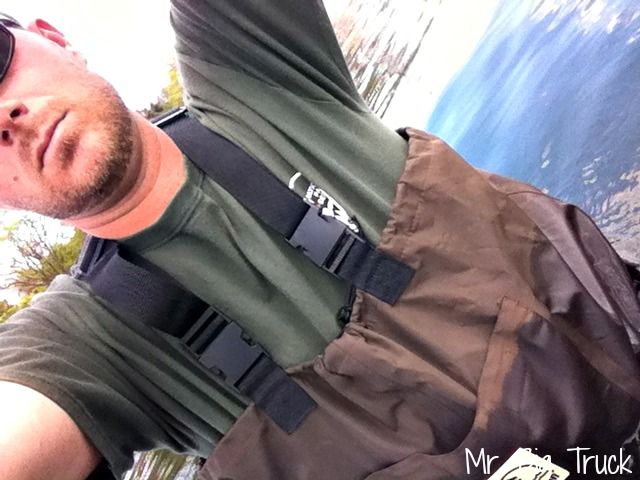 And off he went!
Did he find his lure?
Sadly no.
This was not the first solider down and I am sure it wont be the last.
Mr. Big Truck: 0 Water: 1