So I mentioned that I recently
got a new kayak
right? Well Mr. Big Truck and I took advantage of some gorgeous wether we had here in NJ the other day and took the kayaks out for a little spin.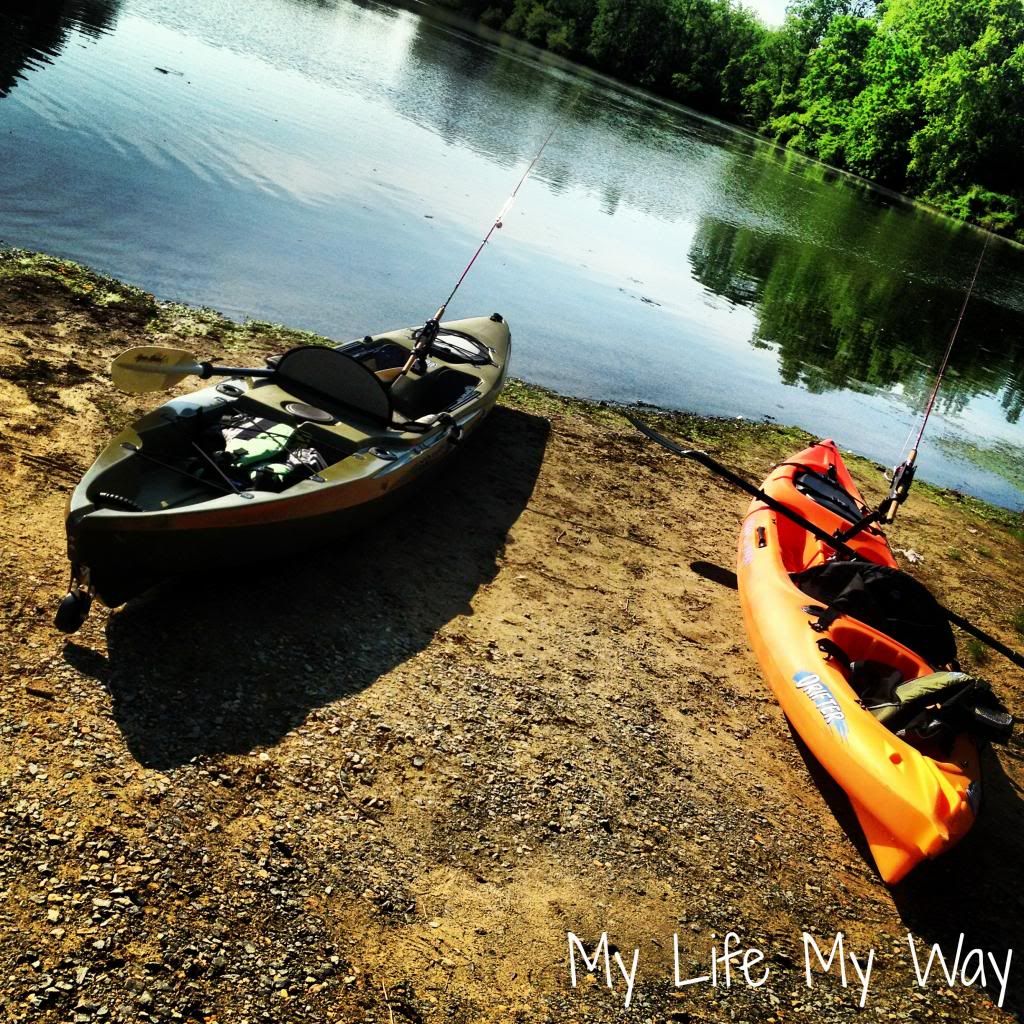 The plan was set. After work we were gonna meet up at Thompson Park and paddle around and fish for a bit. Let me just tell you the weather was GORGEOUS! Seriously it was like 80* and sunny! I LOVED being out on the water in that weather.
We got the kayaks out on the water and started off the afternoon by just paddling around for a bit.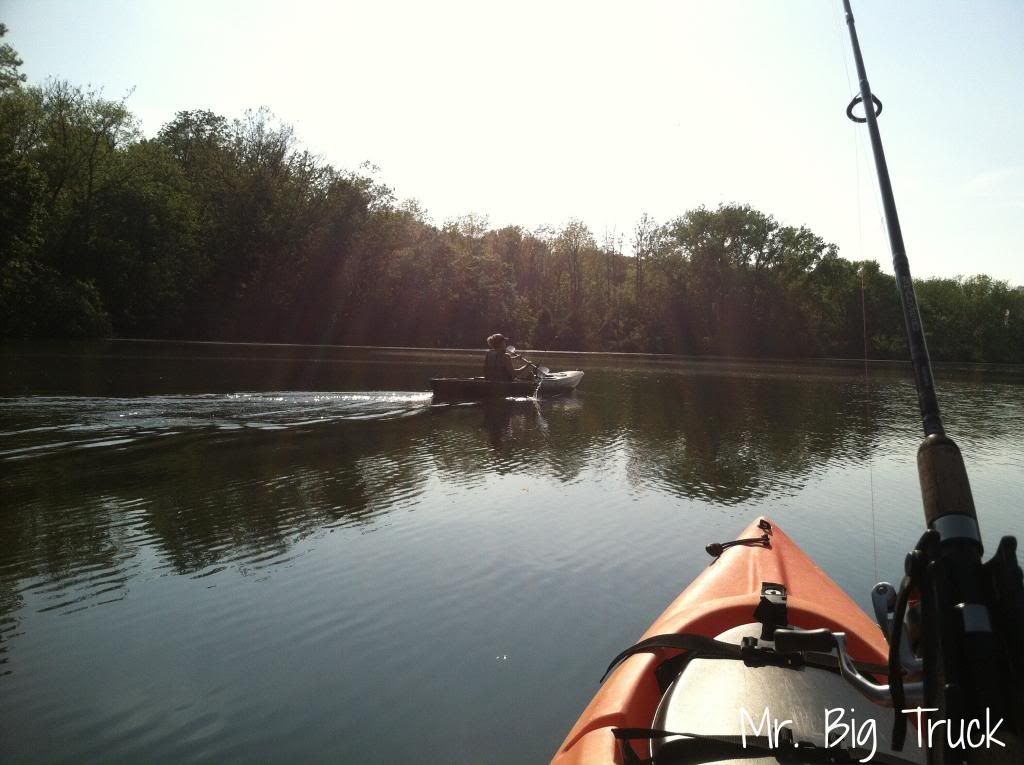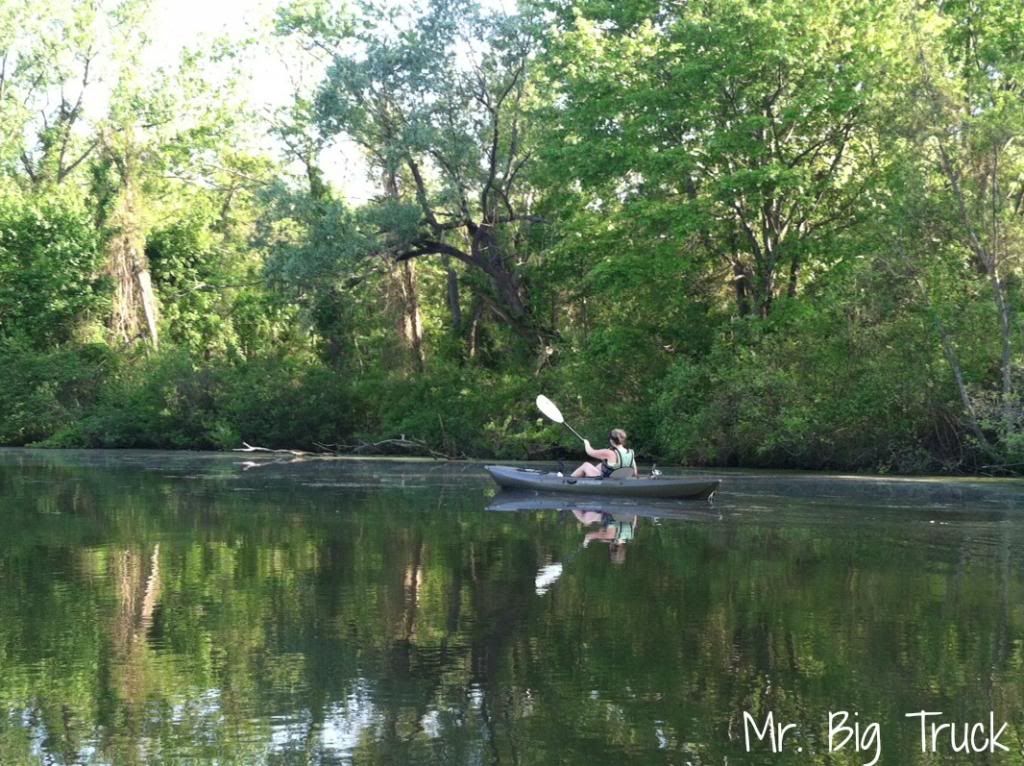 After a while Mr. Big Truck set up fishing poles for us.
Apparently this is how you go about cutting the line when you dont have snips with ya.
While Mr. Big Truck did what he does best I snappend pictures.
Then this happened…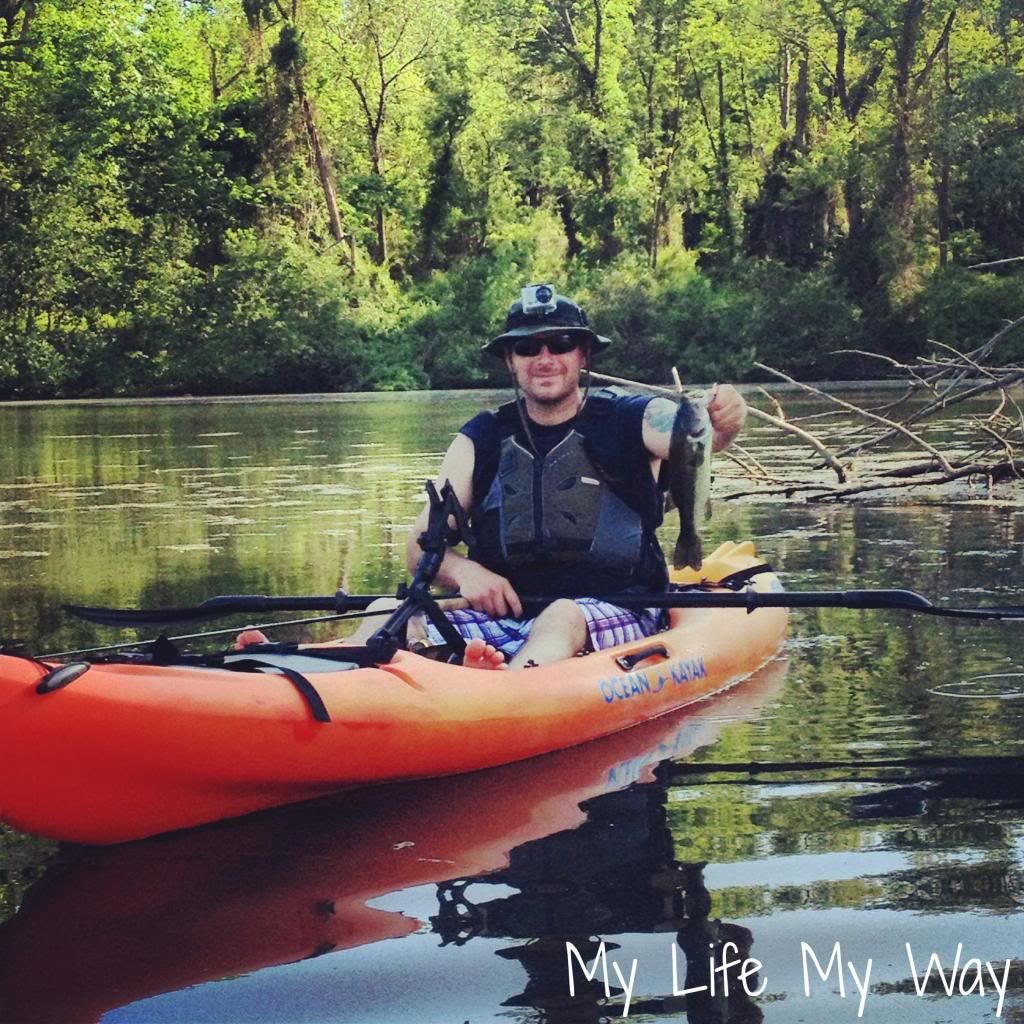 The goober snagged a fish and tied up the score to 1 fish caught by both of us. I need to reevaluate my plan to out fish him because I am starting to think I may not win this one.
I was on a mission to paddle around more so off I went and I found the bridge we have walked over a few times.
It was a nice relaxing afternoon/evening that came to an end much to fast and I personally can not wait for more time out on the kayaks!