It's FRIDAY friends!
The weekend is so close!
I have a little bit of randomness for your reading pleasure today.
**
Monday I did a post about
What I do
. Did ya see 
Kenyas
comment on it.
Well played girl well played.
And Kenya I will have you know Mr. Big Truck DID in fact see that comment and I have heard about it a few times.
Funny!
With that said Mr. Big Truck IS a reader of this here blog. Everyone be polite and say hello!
Hey babe! 
**Also speaking of Kenya did ya'll catch her post from Tuesday?!?! If you didn't GO NOW and check it out.
**Tuesday Mr. Big Truck and I took Rylie to Cheesequake park for a hike/walk. Rylie was a trooper as usual. We started off on our walk and we walked across this boardwalk and Mr. Big Truck stopped to look around because its also a crabbing spot. While he was checking it out I was messing with Rylie and unbeknownst to me Mr. Big Truck snapped this picture.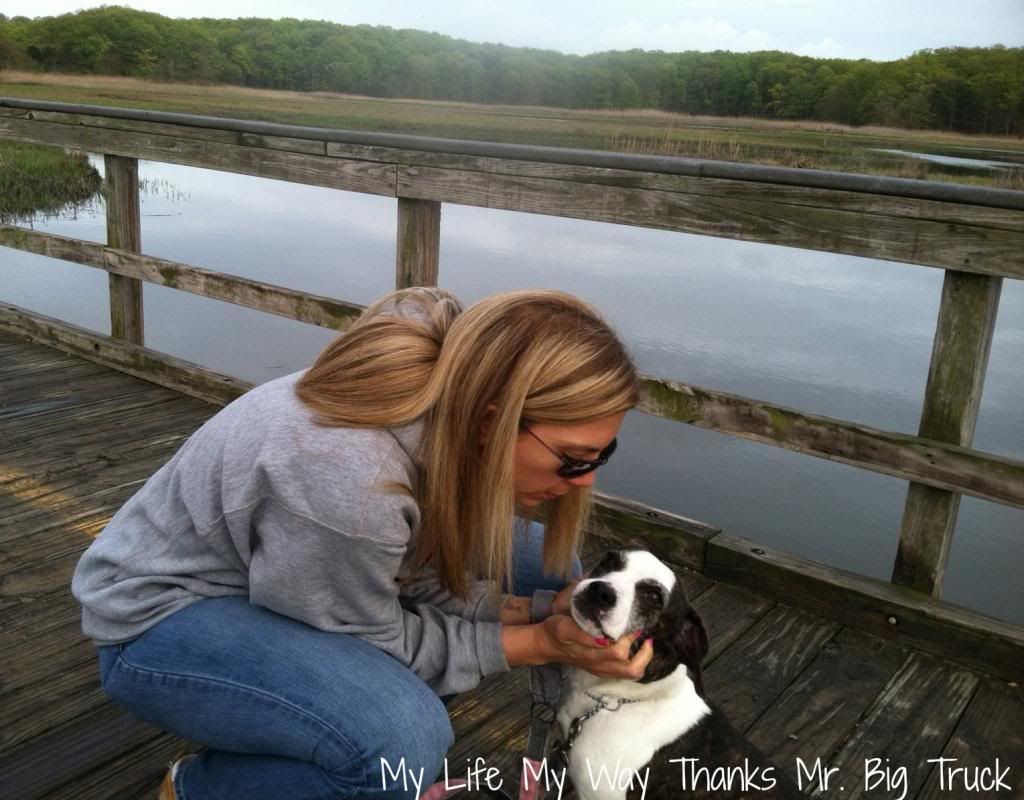 LOVE it! 
I personally love pictures that are not staged. I love when someone captures something naturally. 
Of course I had no clue he took it till Wednesday morning when he sent it to me.
**Tuesday nights dinner was delish! And one that I think will be a staple this summer.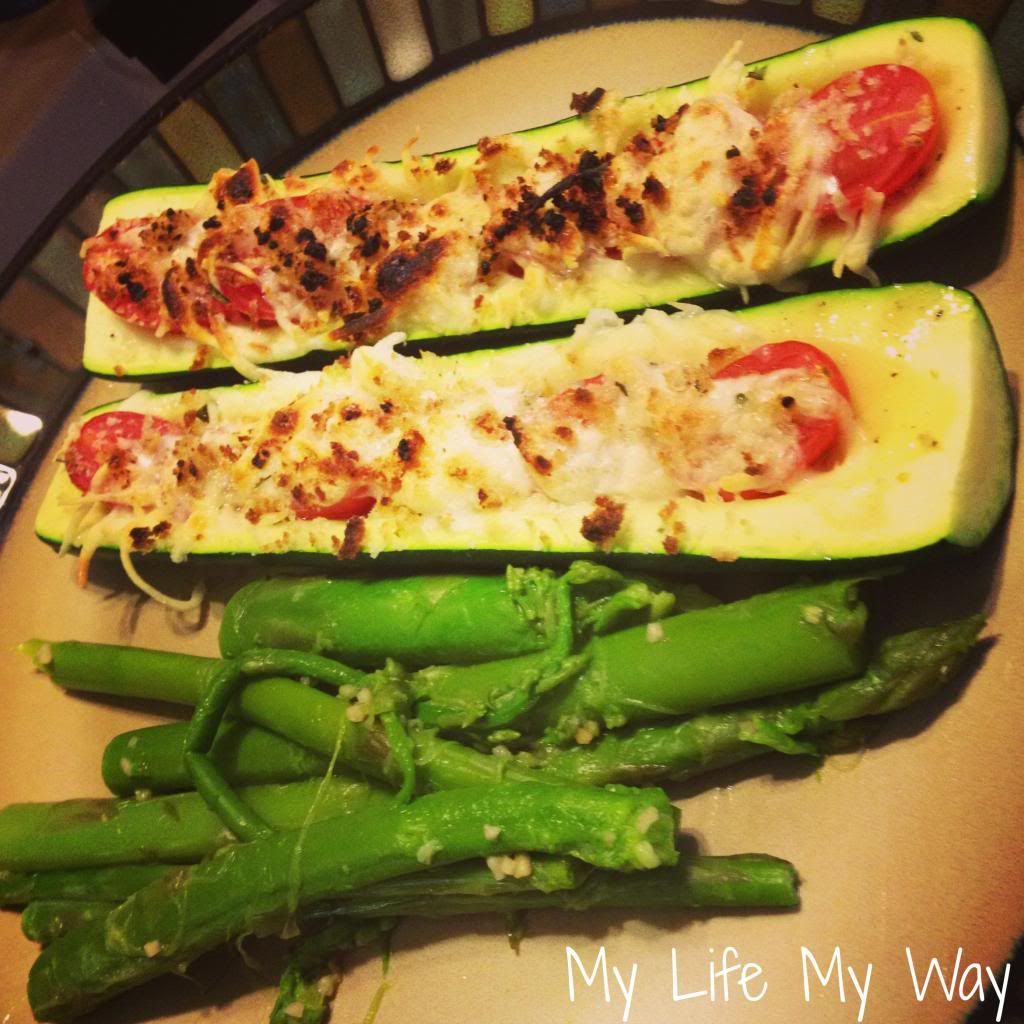 That my friends is zucchini boats with fresh picked wild asparagus that Mr. Big Truck picked at work. Easy and quick which is a must for week night dinners. 
2 Zucchinis 
Cherry Tomatoes 
Oil
Garlic
Mozzarella Cheese 
Panko Bread Crumbs
-Cut the zucchini in half lengthwise and hollow them out. 
-Brush with oil and garlic to taste
-Cut the tomatoes in half and put them on the zucchini top with mozzarella cheese to taste and sprinkle with bread crumbs. 
Broil till cheese is melty.
See told ya simple! 
**My office for the next month is awesome.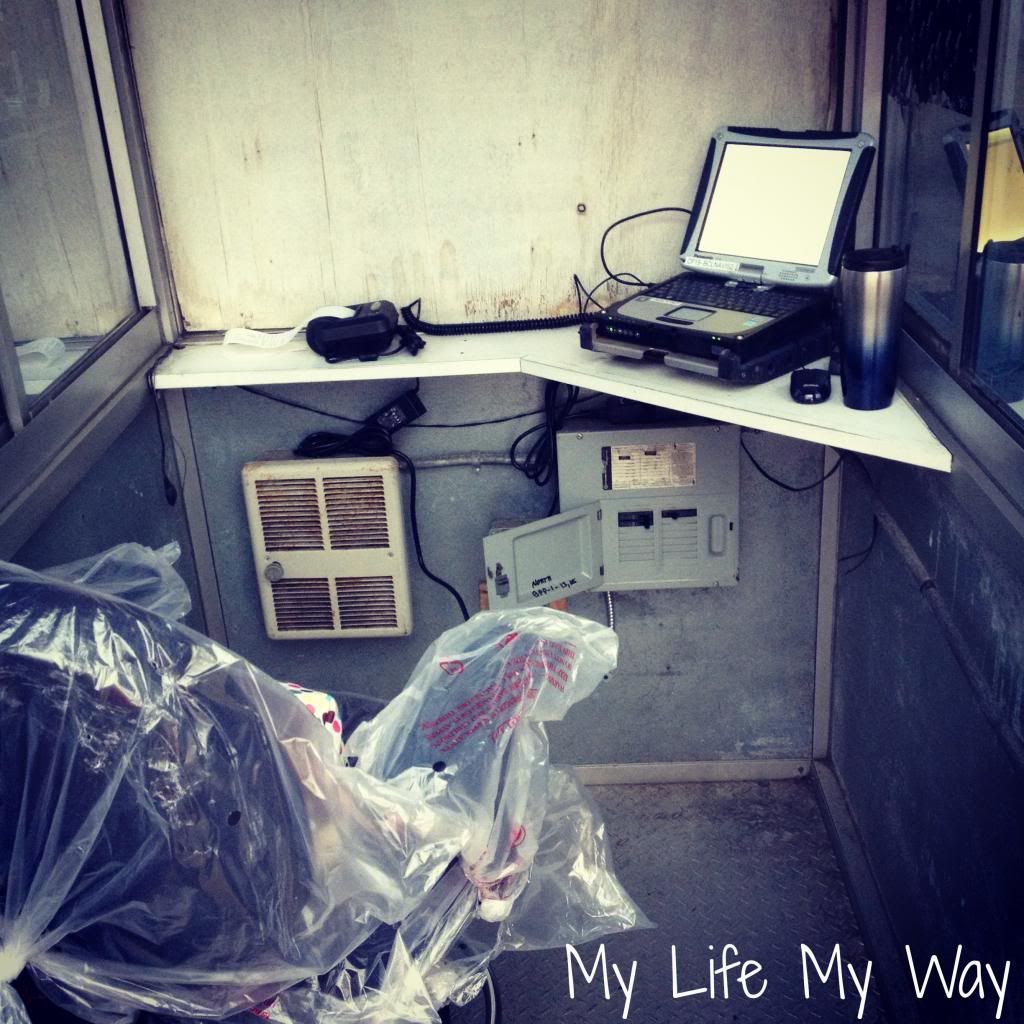 Be jealous!
**Mrs. Networking sent me an awesome picture message the other day!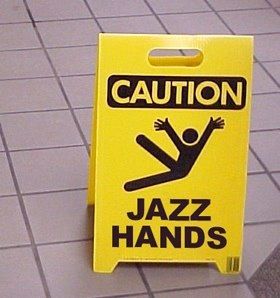 Yup jazz hands! 
I about died when I woke up Wednesday morning to that gem! 
**Mr. Big Trucks newest video from his fishing adventures.
**In case you missed it yesterday Mr. Big Truck is now on Instagram! 
And that friends is all I got for you today!