So here we are a few days after Memorial Day Weekend and I am pumped for the summer. If this past holiday weekend is just a glimpse of what the rest of the summer is going to be like I can honestly say BRING IT ON!
Now I am not gonna lie the weekend started off a little gloomy and crappy in the weather department but it all cleared up and we were able to salvage a good part of the weekend.
Saturday Mr. Big Truck had to work so I wound up going to RWJ OB for combat then I ran some errands. Nothing crazy. Saturday night we meet up with my friend Tammy and her now fiance TJ for some drinks. I mentioned about their engagement a
few weeks back
. I honestly do not remember the last time I was out till 1am and I am in no hurry to do that again anytime soon.
Sunday morning Mr. Big Truck and I got up and decided that although it was a bit on the windy side we wanted to go hiking. I packed up some snacks and we set out. We wound up going to Bushkill Falls and did the 2 mile hike.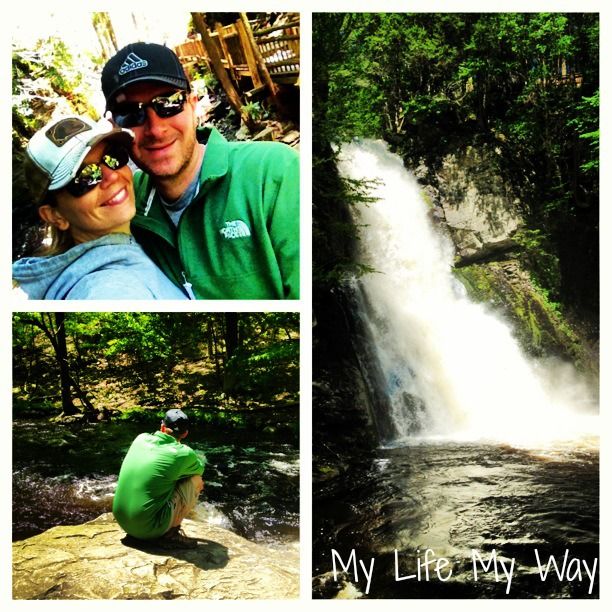 We had such a great time. There were a TON of people up there too. We thought that since we were gonna be on the longer "for hikers" trail that it would be less busier. Yeah not so much.
Arms length selfies.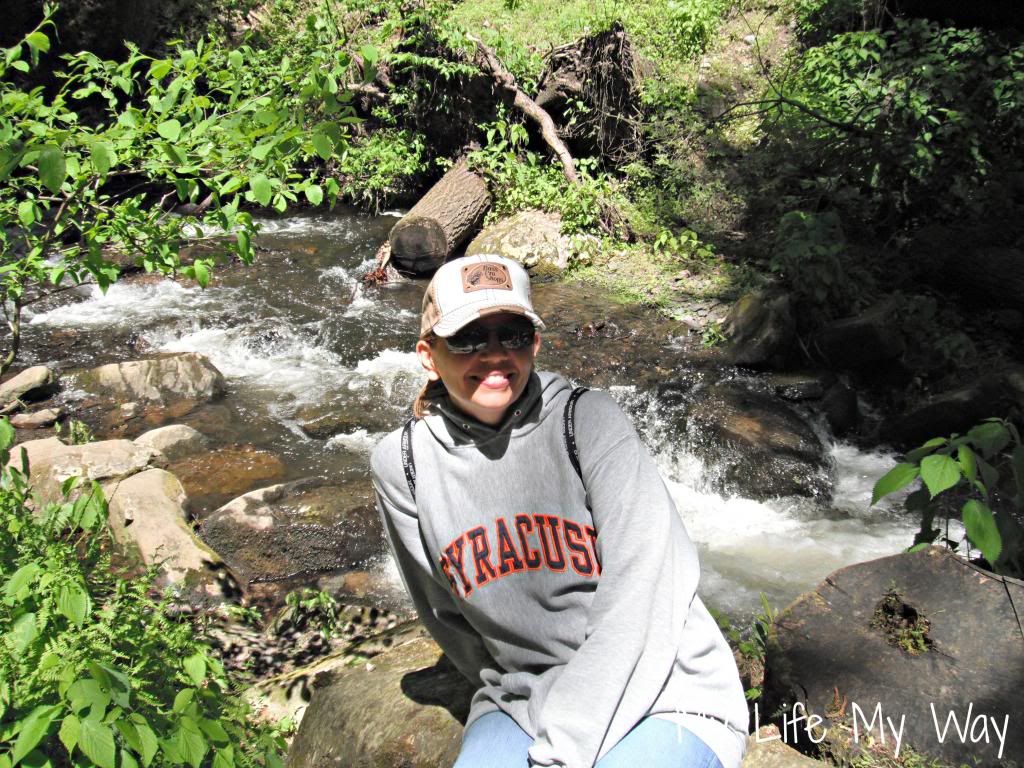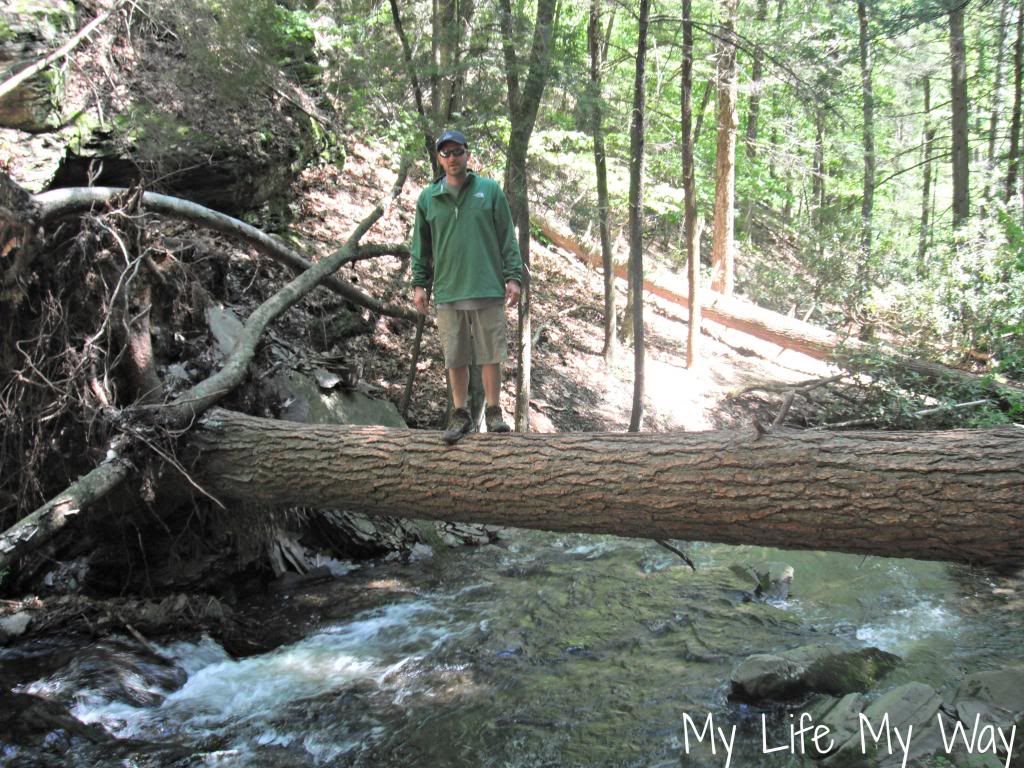 We found a down tree and played on it.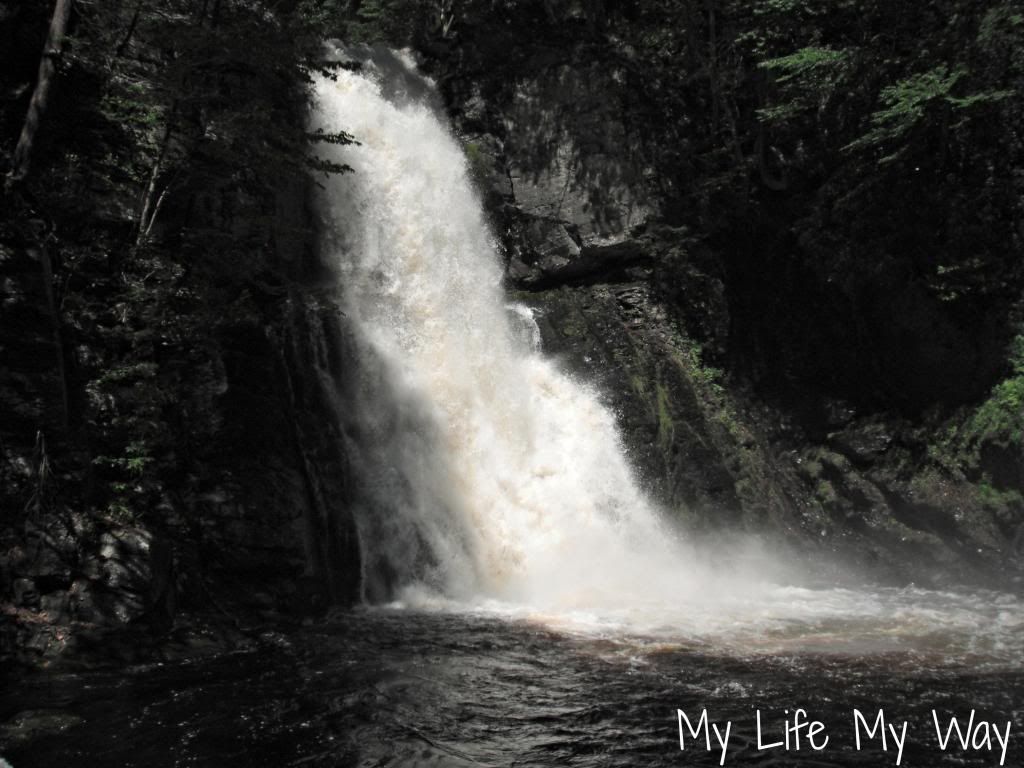 Someone likes shadow pictures. I can't lie they are cool!
By the time we got home we were spent! We called it a night because we had big plans of kayaking all day Monday.
Monday morning we were up and out early. Sunday night we had gone out for Fro-yo and on our way back I noticed the sign on the Firehouse saying there was gonna be a parade in the morning. SO glad I saw that because I totally forgot that if you don't get up and out by like 8am you are stuck till easily 10:30am because they shut down the area for the parade. We got up set out for breakfast made a pit stop at Home Depot and then went by Mr. Big Trucks place to do some chores.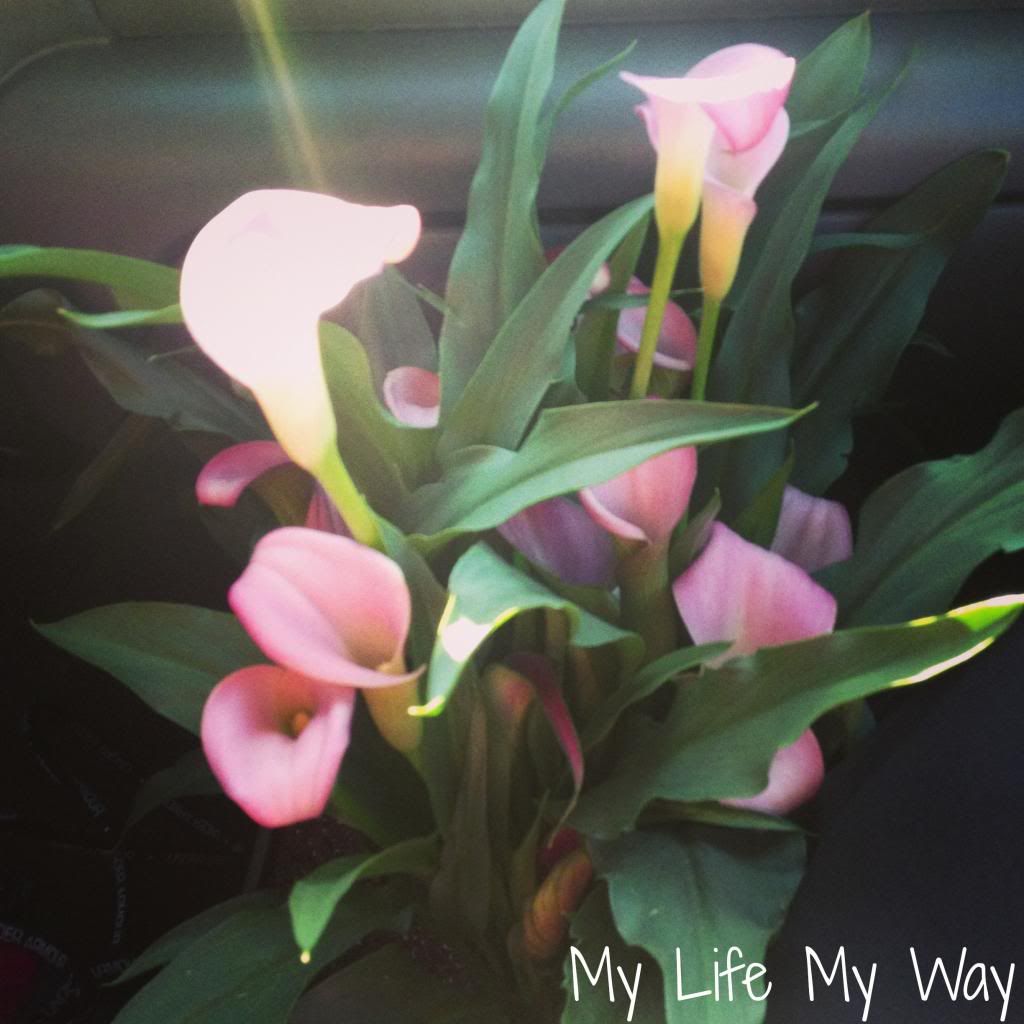 While we were at Depot I picked up some pretty Calla Lilies and we also got some more vegetable plants. Because lets face it ya can never have enough.
We got to Mr. Big Trucks and I won girlfriend of the day award for weeding the crap outta the garden.
After all the chores were done Mr. Big Truck and I set out for some water.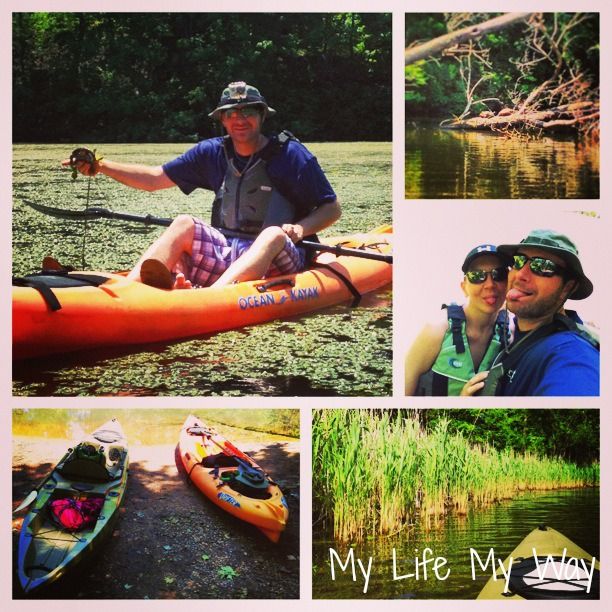 We wound up going to two different lakes. The first one we went to was Shadow Lake.
While we were there paddling around Mr. Big Truck thought it would be fun to catch a turtle WITH HIS BARE HANDS!
We had to paddle through some lake weeds.
What a workout.
We also ran across some big turtle sunning on a down tree…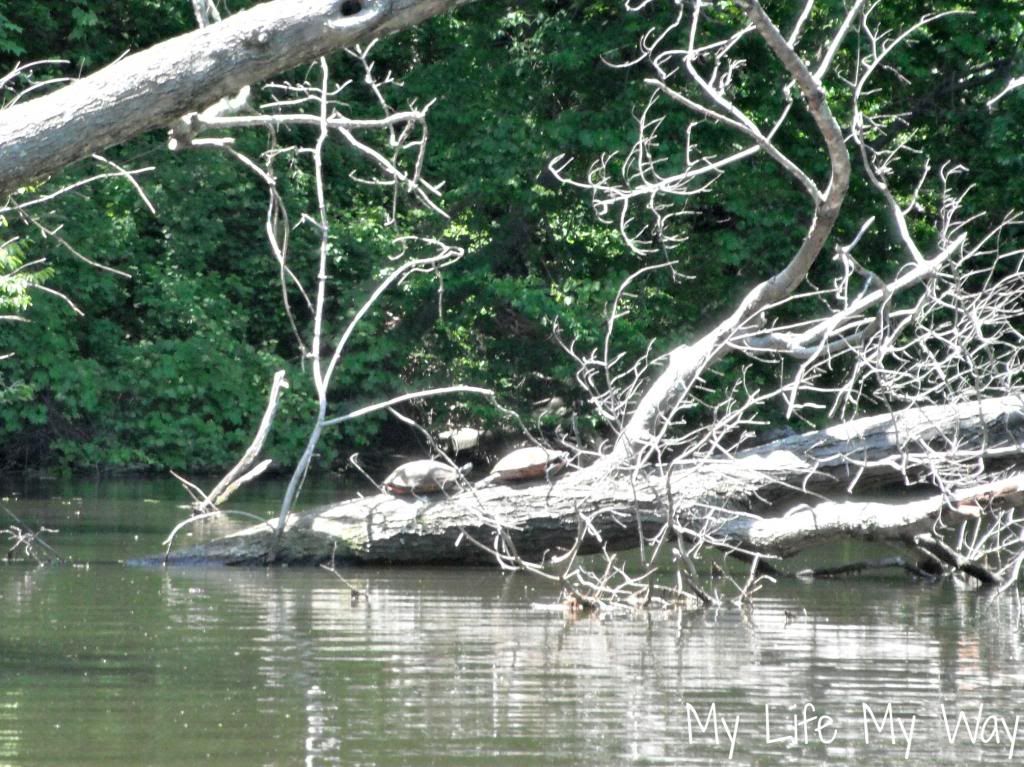 After we were done at Shadow Lake we set off for Rising Sun Lake. It was a bit windy-er at Rising Sun so we stuck to the shore line and as we went along we saw all kinds of fish.
As we were paddling I spotted a snake!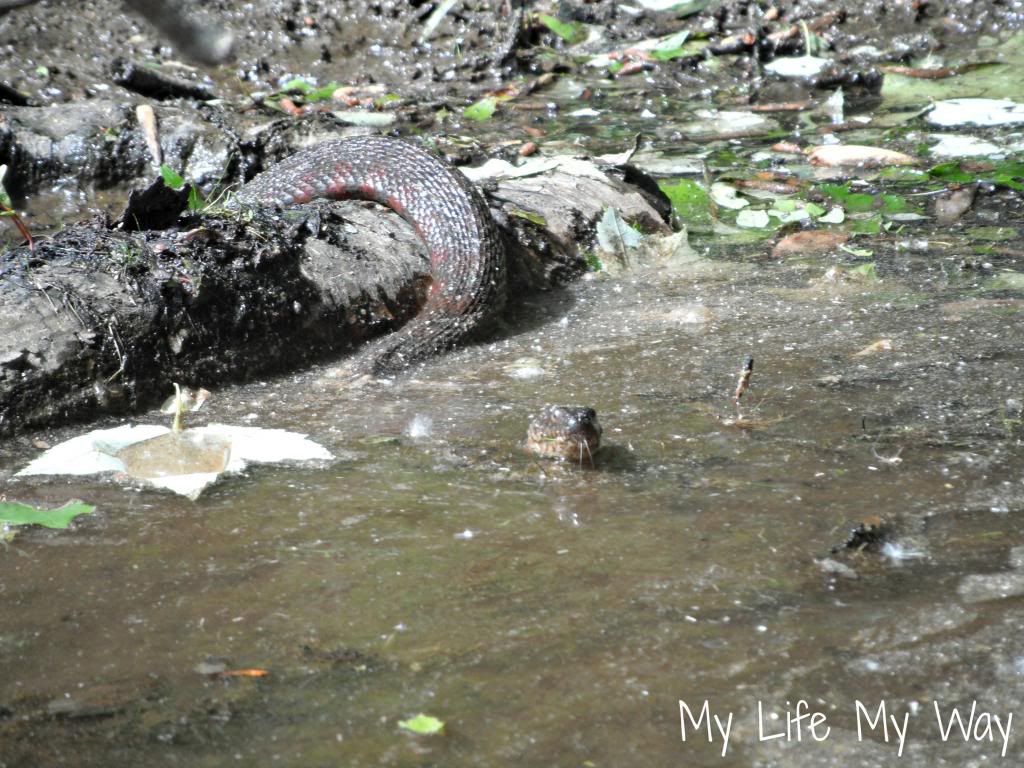 We paddled all along the perimeter of the lake and finally called it a day about 5pm. It was a great weekend and I can not wait to see what Summer 2013 has in store for us!