So I like random posts from time to time.
Sometimes I wanna share things with you but they are not enough to justify a full post so I use these randoms to catch up with stuff like this.
**A couple of weeks ago Mr. Big Truck and I ventured off to Dicks. I wanted to look at kayaks and stand up paddle boards. While we were there we ventured over to the fishing stuff. Surprise right? While we were roaming around I saw a pole I liked and it was all of $20 bucks so I got it. Well that pole turned into me getting a bunch of lures and other fun and "pretty" fishing stuff. Needless to say someone was a little excited for me to be getting more into his world. Then I confessed to him that I used to fish with my father when I was younger and actually enjoyed it. While I was looking at all the fun stuff I was having flash backs of those days.
Yes I got a pink fishing bad and boxes for all my "fun pretty" fishing stuff.
**Also a few weeks ago I had the lawn guy at the house taking care of business. We got to talking. Last year I had mentioned to him that I wanted to level out the back yard and get some grass seed put down. He remembered me talking about this and brought it up. I told him to go a head and do it and I am finally starting to see grass sprout!
**Mr. Big Truck and I have been fighting over a sweat shirt lately. He seems to think it is his and he is sorely mistaking.
**All things yummy are starting to come up in his garden!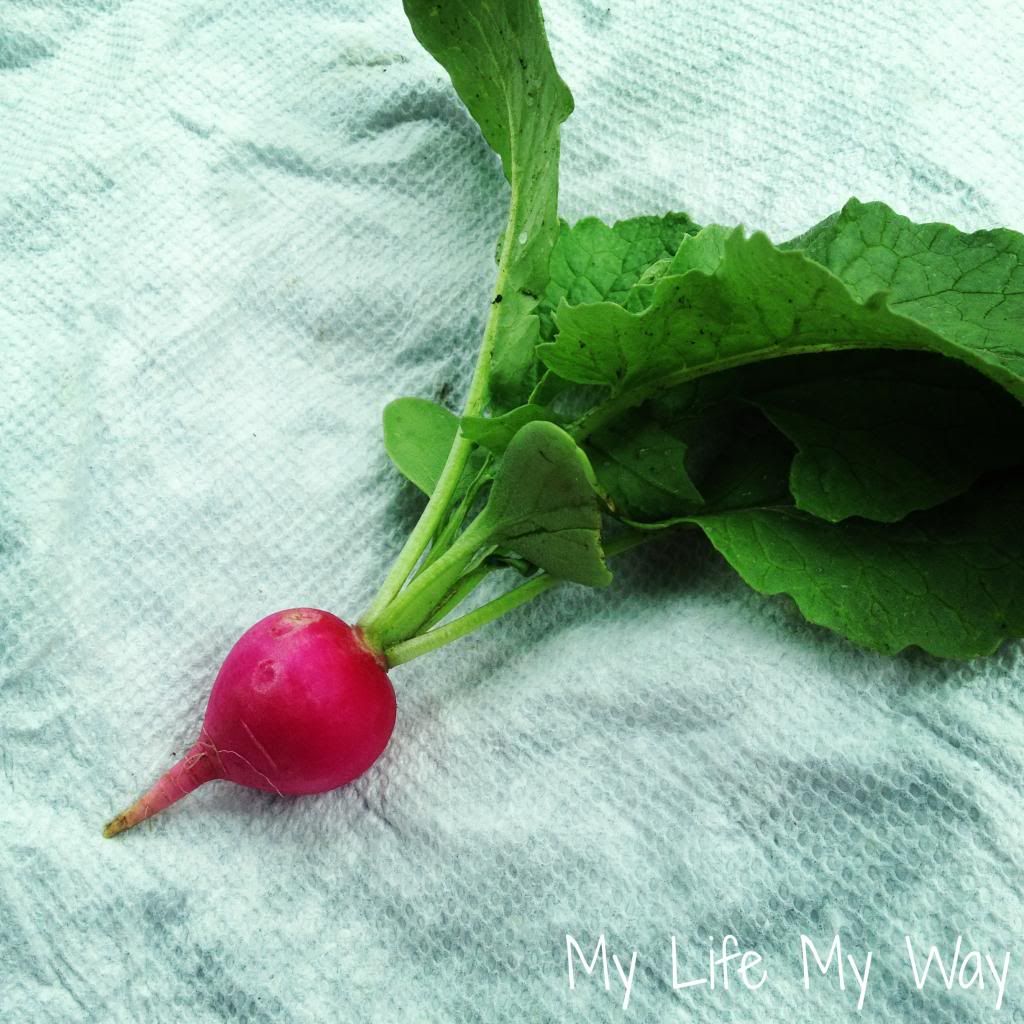 **FINALLY picked up a runner and place mats for the dining room table!
**I got new kicks. I am LOVING the color combination too!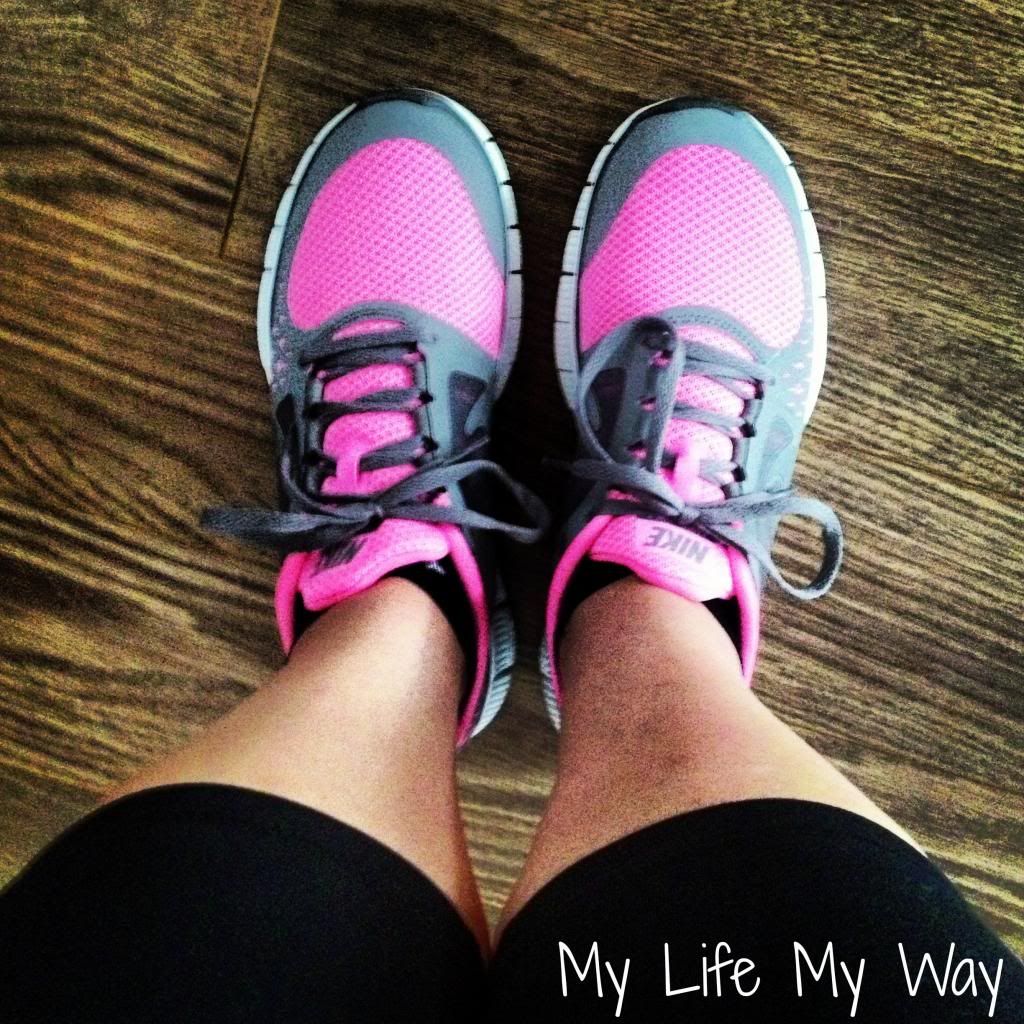 Let met just tell you a few weeks ago Mr. Big Truck and I went to Jersey Shore Outlets and I got a pair then as well in a size 8.5. I went to the mall by work one day and saw these bad boys and I wanted them. They are the SAME EXACT pair as the ones I got in 8.5 so I grabbed the 8.5 and off I went. I got home went to put them on and work out and the damn things didn't fit! WTF?!? I wound up going back and exchanging them and got a size 10! REALLY?!?!
**Targets dollar bin is awesome! We snagged these fun water guns for a buck! Can't go wrong!
Those should come in handy at the lake this summer!
**Mr. Big Truck just went to the Brad Paisley concert last week and I was slightly jealous. He sent me audio clips of the concert all night which I loved. He also picked up these 2 shirts for me.
I love the I Drive Your Truck shirt!
I think that's all I got for you right now.