Hey friends!
Lets talk about guns today shall we?
And no I do not mean in the political way and all that jazz.
I mean in the we like to play with guns at the shooting range kinda way
By we I mean Mr. Big Truck, Mom, Ray, Hailie and I.
Last weekend at the Gun Club my Mom and Ray belong to was a NRA Youth Day. Mom and Ray had to work the event and they brought my niece Hailie along since she is part of the Gun Clubs Jr. League. Mr/ Big Truck and I ventured down to see Hailie shoot and we brought along his guns JUST IN CASE we were able to shoot. Ya know Just in case. 
When we got there there was a lot of kids at all different ranges shooting all different kinds of guns. One of the guns was a AR 15 223. Mr. Big Truck was watching others shoot it and you could see all over his face that he wanted to play as well. The guy who the gun belonged to asked him if he wanted to shoot it and I swear his face lit up like a little kids on Christmas.
As soon as he was done he got up looked at me and said
"Please tell me you took a picture of that."
Yes babe of course I did!
From there we watched Hailie shoot a bit. Let me tell you girlfriend is a damn good shooter!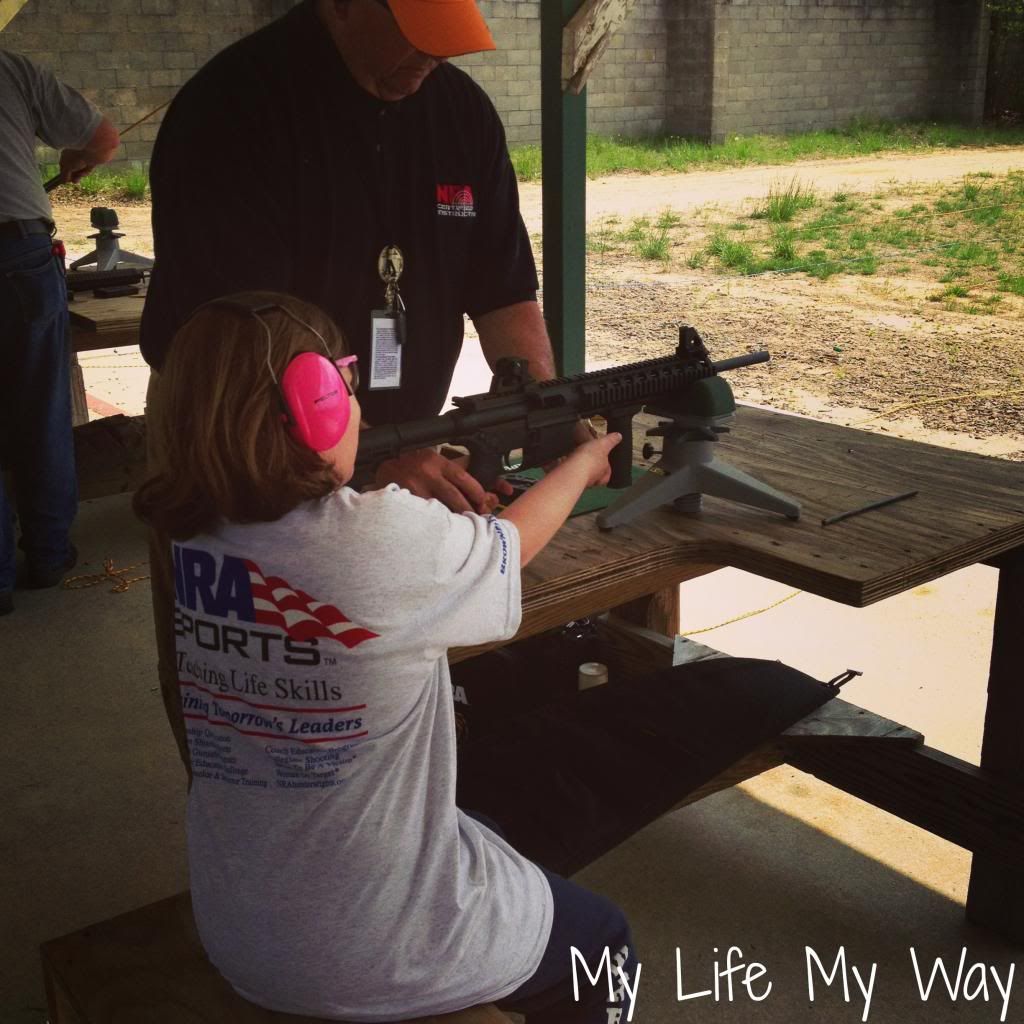 Shes only been shooting for a few months and she's on the Jr. League. That has got to mean something.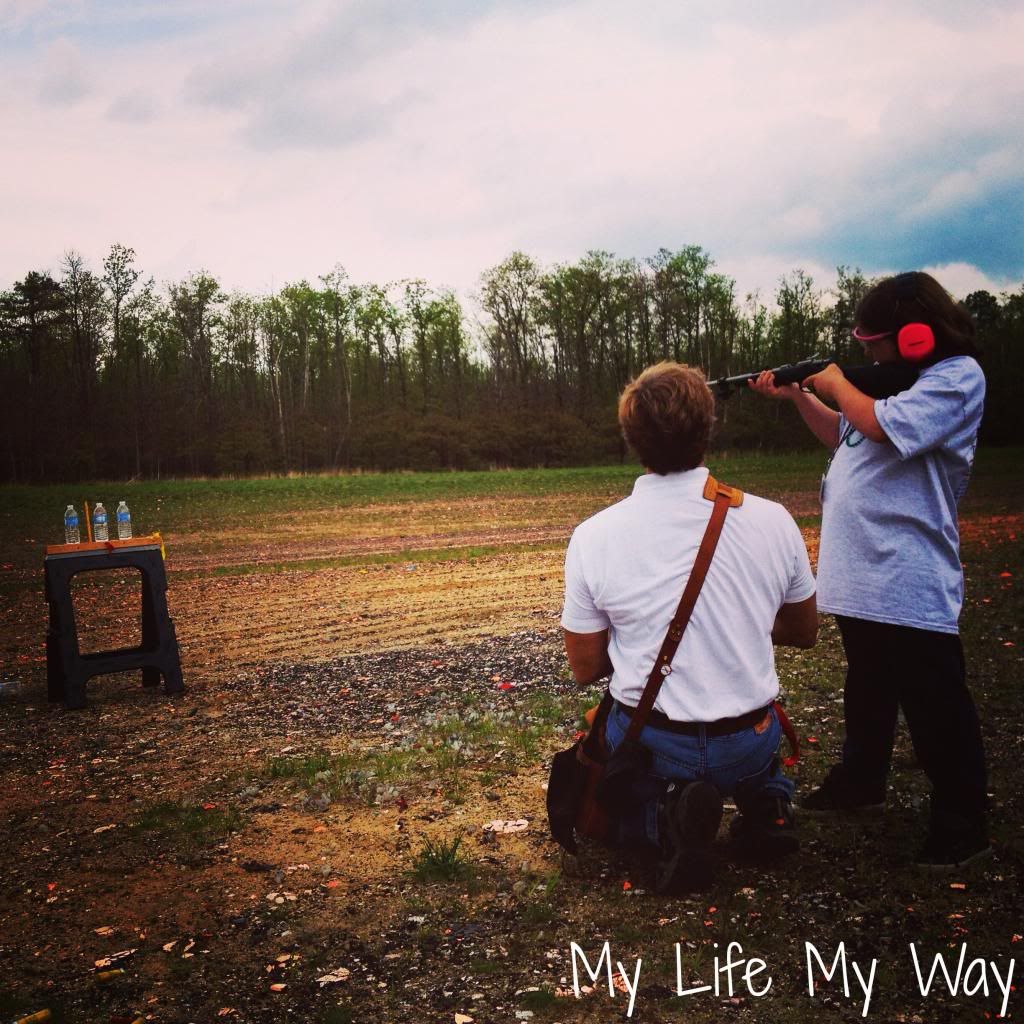 Proud Aunt right here!
From there we went to the inside range to do a little shooting of our own.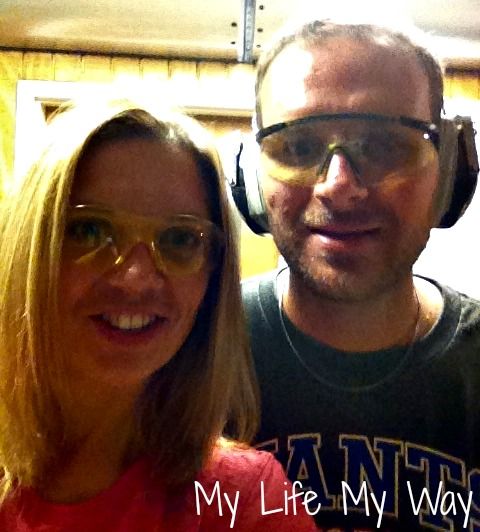 Goobers…
I was shooting his .22. I personally like the .22.
Mr. Big Truck also pulled out his .357 revolver and we had some fun with that.
We all took turns shootin that bad boy. Let me tell you that thing has some kick back to it.
I'm not gonna lie I was a little scared to shoot that bitch at first because I have never shot one but once I shot off one round I didn't want to put it down.
Raymond's comment…
"She likes it, that's getting to be an expensive girlfriend."
Thank Ray!
Mr. Big Truck also killed the little of the .45 ammo he had left and was all thug.
After we were done shooting we went to grab a quick bite to eat and I swear there is a bormance brewing.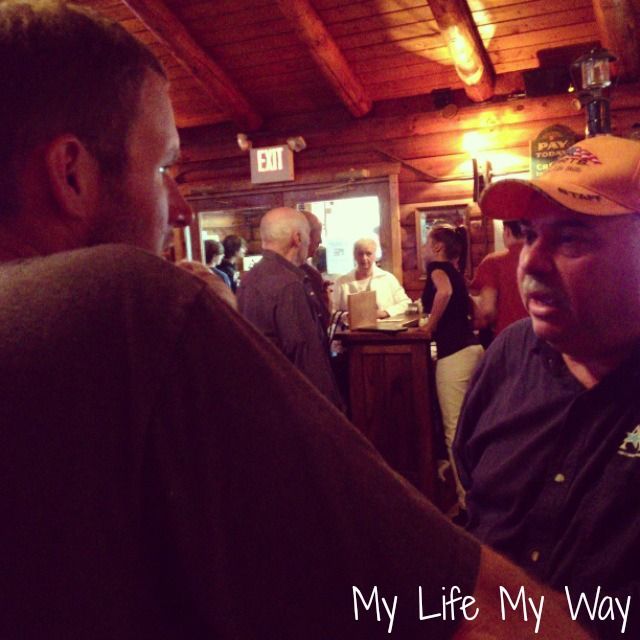 It was a great day and we all had fun that is the important thing. I am sure there will be plenty more days at the range.