HEY FRIENDS!
I have been a little MIA this week.
Sorry.
Life has been crazy busy. Remember when I told you about how my
office
was a tin booth last month? Well that has sadly come to an end and I am back in the real office.
Sad Panda.
That is why I have been so MIA this week.
With that said can I just tell you that this whole new "multi million dollar system" that my company has put together is a total clusterfuck. We launched them pier wide on Monday and damn TERRIBLE! Just flat out terrible. I am talking to the point that the system will work for 10-20 minutes and then it would crash for a solid 2 hours.
REALL?!?!
Anyway, moving on…
Lets play catch up shall we?

**Mr. Big Truck and I made our way into Wegmans one day and and while we were there we found this cute little busshel of crabs.
**
We then made our way to
Gasko's Nursery
and Mr. Big Truck thinking that THIS BLACK THUMB is gonna be able to keep all those flowers and shrubs. I guess time will tell.
**Mr. Big Truck and I went hiking one day and I got to the park before him and I took some time to sit and just enjoy the scenery.
**I cleaned out my closet. Can I just tell you how amazing it felt. Of course I also had to add some new shoes in place of the ones I got rid of.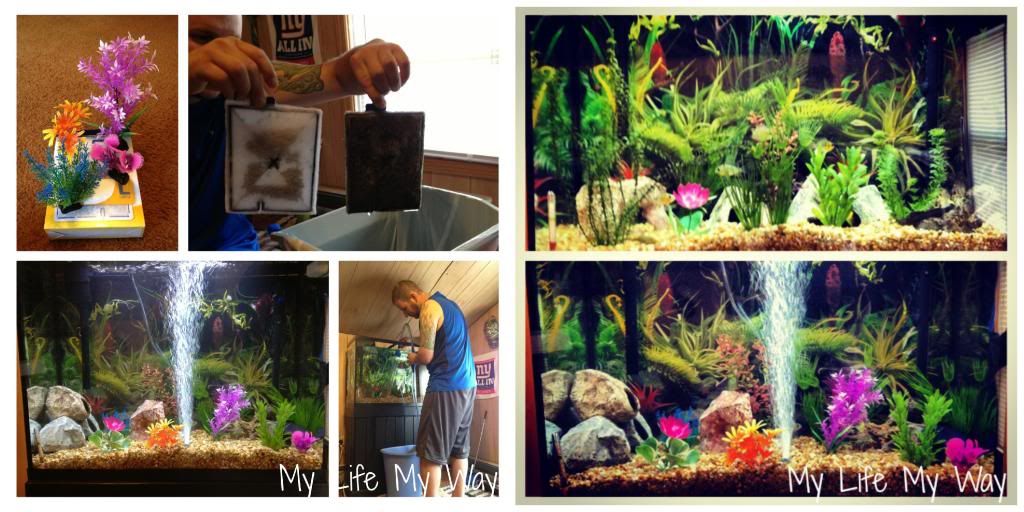 **Mr. Big Truck cleaned and updated his fish tank. I am proud to say that I had a hand in picking out some color for the tank. I LOVE the way it came out!
**Of course now that the weather has been so nice we have been spending as much time as we can out on our kayaks. We went to Farrington Lake last weekend and we found a TON of turtles. We also got some fishing in. Good times.
Anyway I am getting ready to head to Vegas here soon and can I just tell you I am PUMPED! I checked the weather the other day and it's supposed to be 100*-105* with 0% chance of rain.
HELLO YES!
Denise and I will be parking our butts pool side during the day and then we will be wondering around casino floors and who knows what else.
With that said please do not miss me too much.
I will try to get back before I leave but no promises.