This weekend the weather was BEAUTIFUL! Like seriously 90's Friday, Saturday and Sunday. PERFECT if you ask me!
Friday
I started the day with brunch with
Kenya
. We meet in Westfield. I was sitting at our table outside and as she walked up you would think she would have said Hey! or something like that right? Nope the first words outta her mouth were "Your so
BRIGHT
!" Why yes Kenya I am thanks for noticing! Mind ya I had a
NEON GREEN
tank top on.
We sat and ate and then I realized I didn't have underwear with me for later that night. We started wondering around and we found Victoria's Secret! SCORE!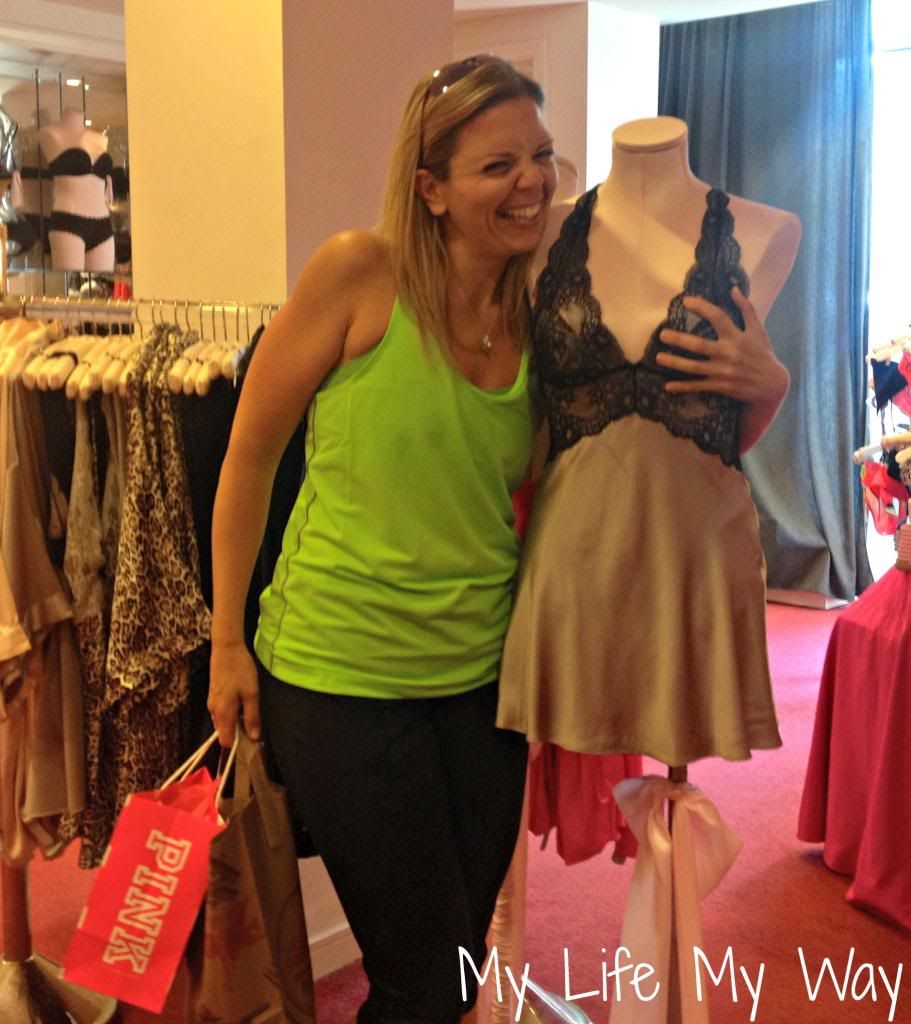 I apparently like to grope mannequins while making weird faces.
Friday night Mr. Big Truck and I had dinner with him mom and then went to his nieces end of the year baton show. I had no clue baton twirling was so big in NJ. Ya learn something new everyday I guess right? I have to admit it was pretty cool watching it though.
Saturday Mr. Big Truck and I packed up the girls and went by his place. He wanted to do some yard work and I weeded the garden again. We brought the girls over as well so they could run around outside since we were going to the Yankee game that night.
Rylie felt it necessary to lay ON my life jacket, paddle and utility net instead of just laying in the back of the truck.
Really dog?
Seriously she is so luck she is cute!
Saturday night Mr. Big Truck and I ventured into the Bronx to meet my Dad and Molly and went to the Yankee game. I got us all tickets for 
Dads birthday
.
Driving into NYC SUCKS! Seriously not fun. Thankfully when we got to the stadium there was a abundance of beer so all was well!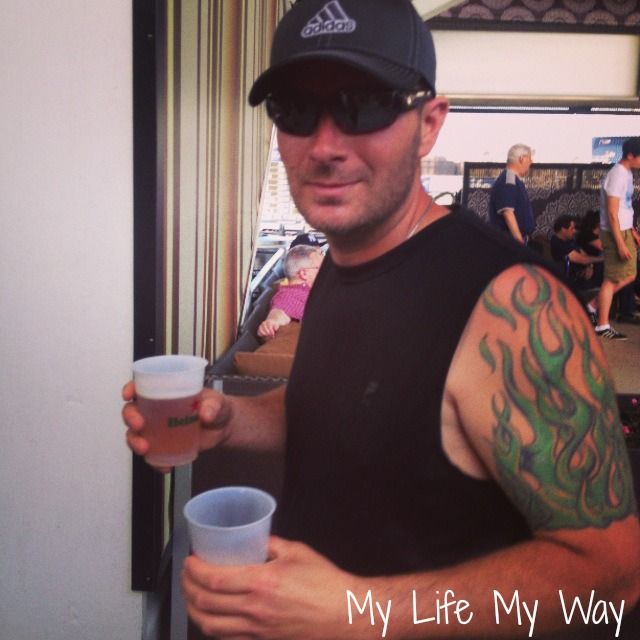 My little two fist-er. In his defence though we had picked up two beers when we first got to the stadium and after walking a little farther from where we got the beers to begin with we found a Michelob stand. I personally rather a Michelob over whatever it was I got. Honestly I do not remember. So Mr. Big Truck got my beer and I got my Mich. Win win for us both.
Sunday we got up and went to breakfast and then did some damage in Old Navy. I needed some summer stuff and they had a good sale going which was awesome.
Sunday afternoon we went by my moms for a BBQ to wrap up the weekend.
The only picture I took on Sunday was of Rylie in the truck between my legs on the way to moms. Silly puppy.
Overall a great weekend coupled with great weather.
Summer 2013 is off to a great start!