Hey Friends!
Vacation has officially started and I can not be any happier!
I am really looking forward to this weekend.
Tonight Mr. Big Truck and I are heading to his sister-in-laws house to hang out with her and 10 months of cuteness. I am a little more than freaking excited. 10 months of cuteness is so dang cute and I can't wait to play with her tonight! Sister-in-law is pretty awesome too so I am also looking forward to hanging out with her and talking with her some more as well. Of course there is Krazy Kramer to play with as well.
This morning I saw Mr. Big Truck off to work and then went back to bed for a bit. I wound up sleeping till 8am! I can't lie it was freaking amazing!
Much needed.
I just finished going over the choreography for BodyCombat 56 and I will admit I watched it as soon as I got it and I was not a fan of it. Then today I finally DID it and damn it was an ass kicking.
The rest of this weekend is gonna be BUSY!
Tomorrow we are celebrating Fathers Day with Ray
Remember  baby Meghan?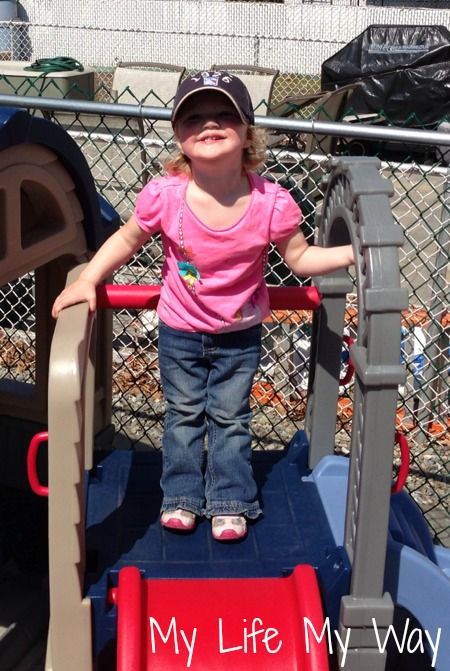 Well she is not a baby anymore. She is 2 TODAY!
Happy Birthday Meghan!
We will be going to her birthday party tomorrow as well.
Sunday we are gonna head to the lake and spend some time with my dad for Fathers Day.
Sunday night I am gonna head to Denises house and then Monday I am off to Vegas!
So yeah busy but fun weekend ahead.
Can't wait!
Alright friends I'm off.
Have a great weekend!