Happy Tuesday Friends!
Hope everyone has had a chance to recover from their holiday weekend! Hope everyone had a enjoyable holiday weekend as well.
How was your holiday? Our was great! We were a little all over the place but overall I would say it was a lot of fun.
4th of July was a Thursday this year, I did not have to work however Mr. Big Truck did. That morning I was team teaching 4th of July Freedom Fighters BodyCombat over in New Brunswick with my friends Joe and Sara. We had a great class. I was pleasantly surprised that there were a solid 40 people in class. Now normally class is an hour but for the holiday we did a special 90 minute class and man let me tell you our members ROCKED it!
We went with the patriotic theme as well. DUH!
Can I just say again that our participants ROCKED it! Seriously the energy that everyone had was AWESOME! We were very surprise but very happy that so many people came out and were pumped to be there.
That night we went to Freehold with my friend Siobhan and her boyfriend Andrew for the party and fireworks that her father put on for the town. We got VIP seating which was really neat as well. The fireworks were held at the Racetrack so with the VIP entrance we got to sit up in the grandstand which I am not gonna lie was really nice.
Friday I had to work but after work Mr. Big Truck had a seafood feast waiting for me. DELISH! After dinner we meet up with some of his family and went to a local fair to chill out and watch fireworks. While we were there we saw one of the most stunning sunsets I have seen in NJ.
It was GORGEOUS!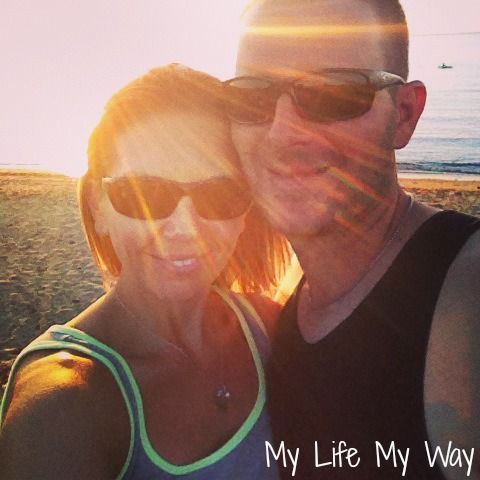 While we were watching it I wanted to stick my feet in the water and Mr. Big Truck snagged this money shot.
We watched the fireworks and called it a night.
Saturday I finally FINALLY was able to do my BodyPump Assessment video. Unfortunately I had to do it right in the middle of the day at 3pm so the day was kind of a bust but I gotta say it was nice lounging around all day.
Sunday we took advantage of the day and spent some time on the boat. Mr. Big Truck did some fishing I did some wading in the water and we both did a whole lot of relaxing. It was the first time this summer we have actually gotten out on the boat and man was it nice!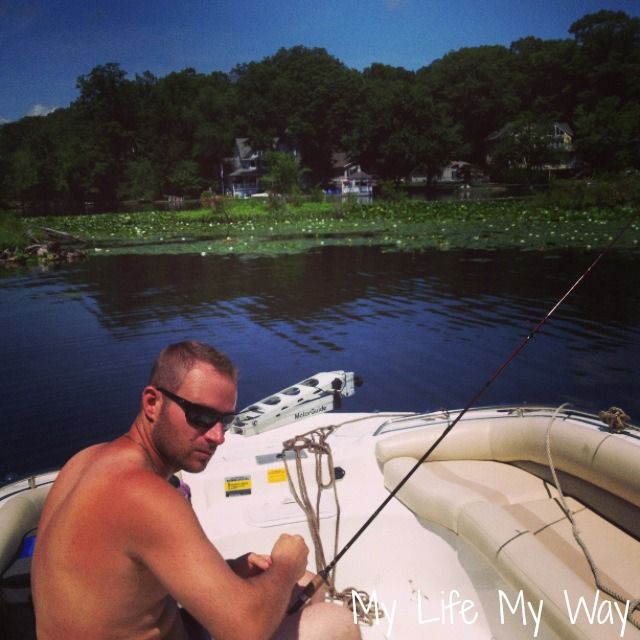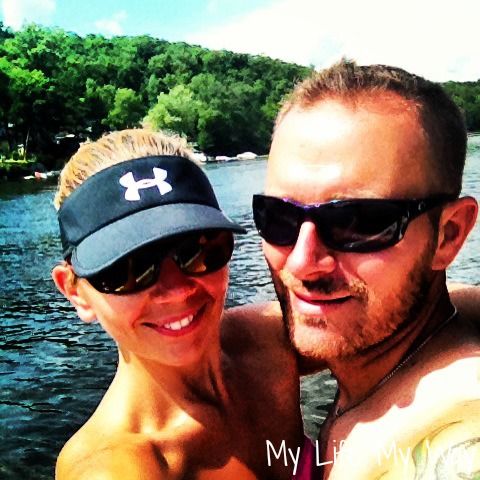 Overall it was a GREAT weekend and a awesome holiday.
Hope y'all had a great holiday as well!