Hey Friends! 
Can we just talk a second about how the h*ll is it already July 3rd?!?
I mean seriously. 
I

LOVE

the summer and I am in no rush for it to go away so we need to find a way to slow time down a bit. 
With that said lets just talk about what we have been up to…
Mr. Big Truck and I took the almost 2 hour drive out to Cabela's last weekend. Can I just say we should not be allowed to shop together EVER AGAIN. We spent way to much money. I am not complaining because we got some fun and needed stuff! Check it out though we got there and it was blue skies after spending 4 hours in the store, wondering around, and having dinner we walked out to one amazing sunset!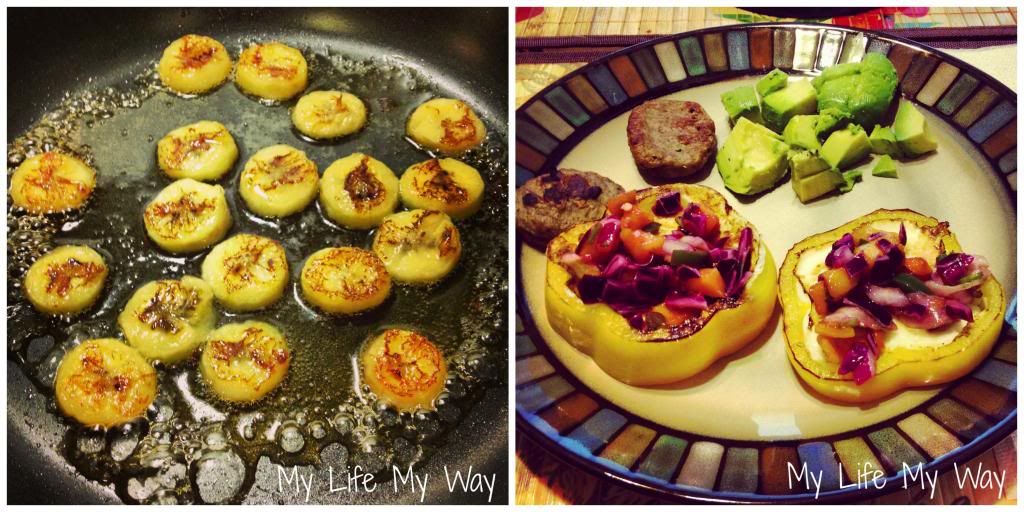 I have been trying new things in the kitchen! 
Friend Bananas
Cut up a bananan and cook it for 1-2 minutes on each side in a pan with a little EVOO.
Whisk together 1 tablespoon of water and 1 tablespoon of honey and pour on top of the bananas when they are done cooking.
Sprinkle a bit on cinnamon on top. 
Let cool and enjoy! 
Eggs in Peppers. 
I got this idea from Mary. 
Slice up a pepper drop an egg in it on a pan and cook till your liking.
How friggin easy is that! 
I topped it off with a little of

Mr. Big Trucks Mango Salsa

.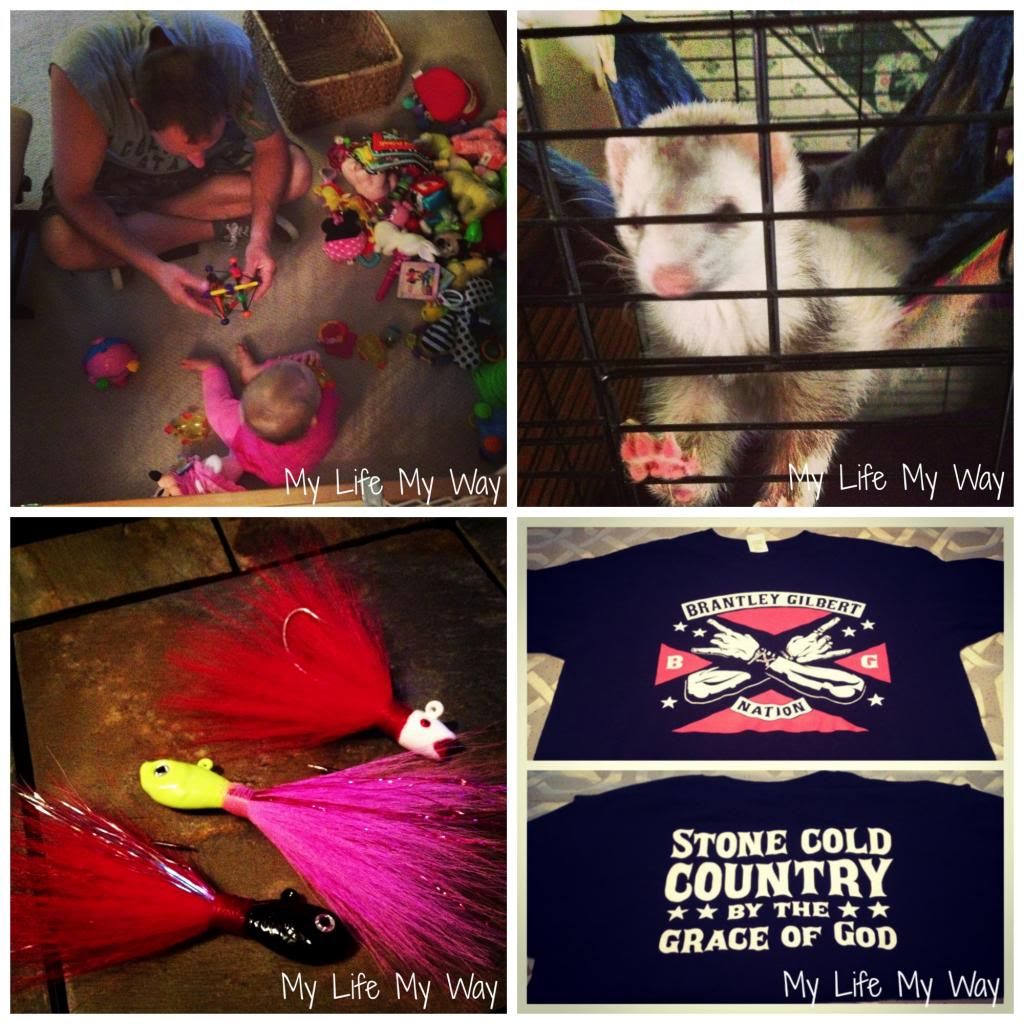 We have been spending some time with a 11 months of cuteness. She's gonna be 1 this month! Can we also just talk about how cute it is that Mr. Big Truck was totally all about being on the floor with his niece.
I have been pet/house sitting and that little ferret right there is Rosie. She's my new best friend! 
Mr. Big Truck and I made some jigs for fishing. Yes

MADE

them. 
Mr. Big Truck and I have been fighting over another article of clothing. Lets see how long this one lasts.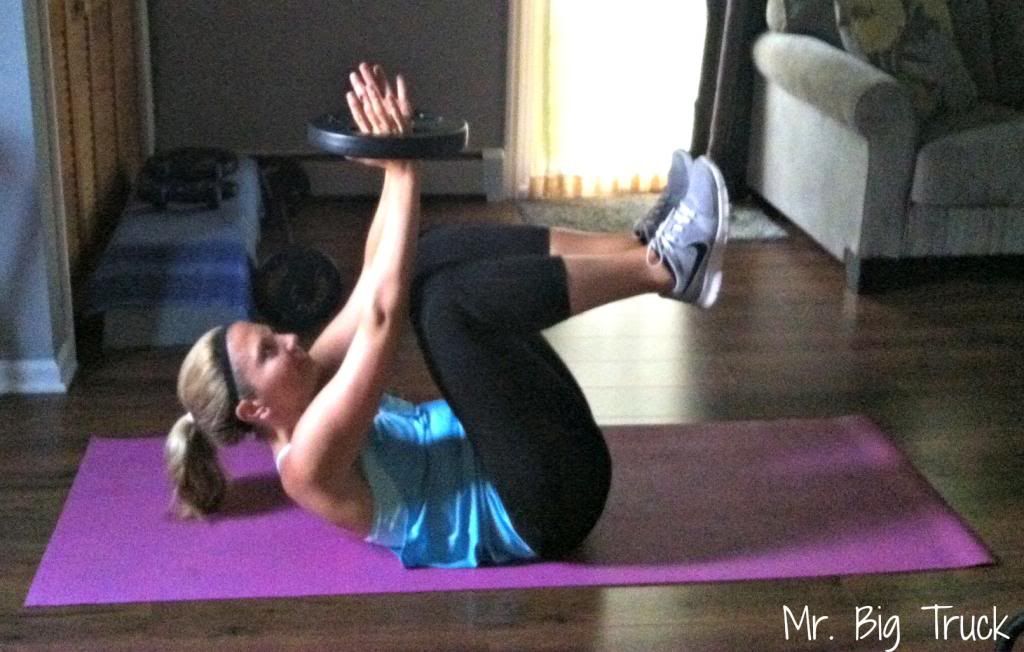 I have been working my behind off getting ready to do my

BodyPump

Assessment tape. I am hoping to tape SATURDAY. Lets hope no one bails on me since I have to do it right in the middle of the day. I really hope no one does because I am so ready to be done with this already.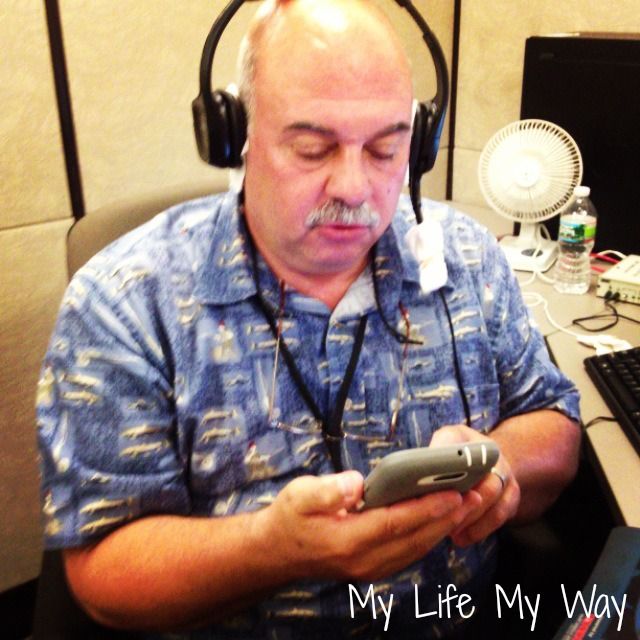 Ray has been working with me on a pretty regular basis so it is always entertaining to watch him using his phone. 
So there ya have it. That is what we have been up to lately.