Hey Friends!
Where to start?
I gotta few things on my mind today…
Zoe update…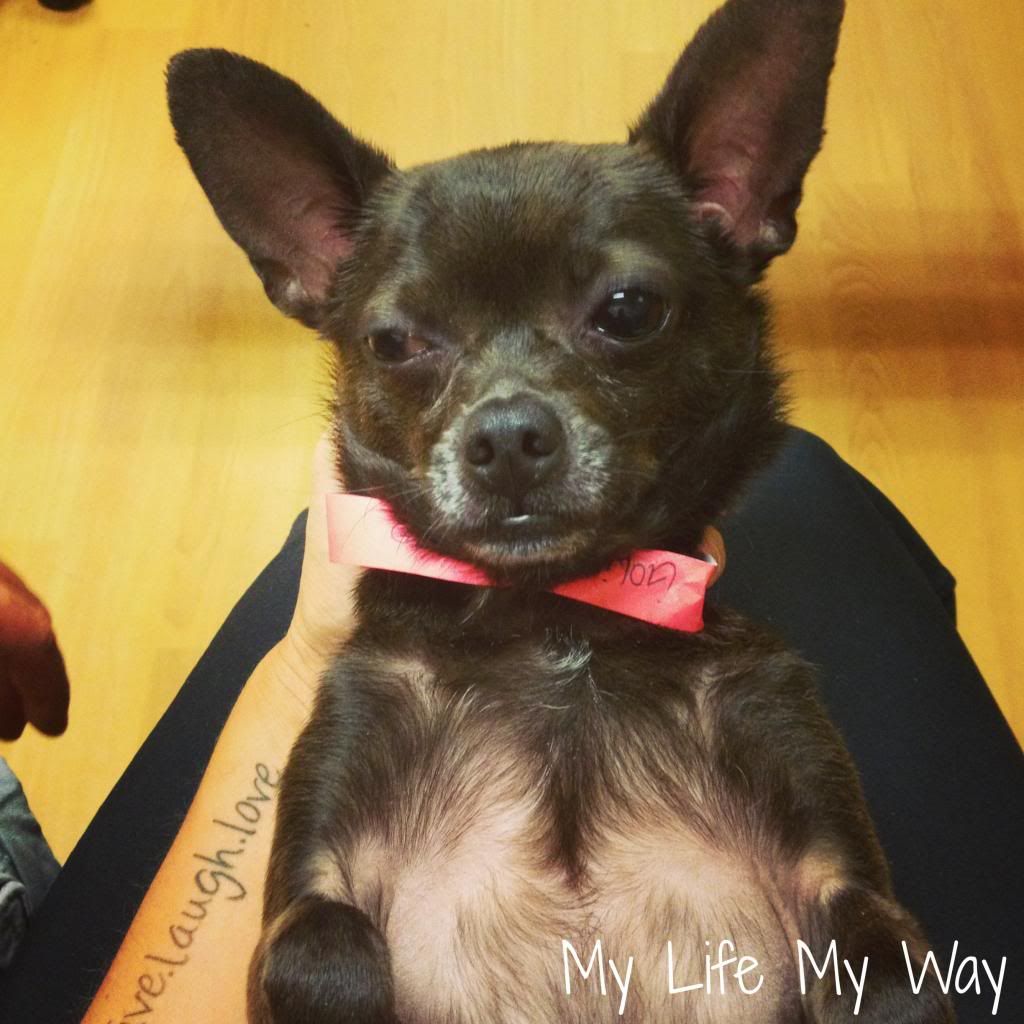 She is doing good! I got the call from the vet yesterday about 4:45pm. She was just outta surgery. Dr. said she was a little cold but that was normal and she was warming up nicely. Good news is her ACL was not torn but her knee was luxated more than he was anticipating. He had to cut the knee a little deeper than he was planning to. He said the muscles on both sides of her kneecap were loose so he had to pin them both. With that there is a risk of over correction but he feels that is not going to be an issue with her. If the pins come out he will have to go back in and correct that but again he doesn't feel that is going to be an issue with her. He is overall pleased with the way surgery went. I called to check on her last night and was told that she was doing very well! She was up and standing and moving around a bit. She is holding her leg up which is nothing new because she is used to it. With time and PT that will stop and she will use her leg regularly. She didn't eat last night which I am not surprised. She is a little priss and doesn't typically eat anything when she is not in a normal environment. I asked if she will be discharged Friday and they said provided she does good overnight yes. Fingers crossed when I call after 10 this morning I will be told to come get her today!
I big pink puffy heart him.
Poor guy has been busting his behind the last few weeks and he is so tired! We are hoping to catch some down time this weekend. Lets just hope that pans out for us!
Rylie


I am convinced she has not a clue that Zoe is not home. She is however enjoying the uninterrupted attention she is getting. My little moose.
Happy Friday Friends!