Stuffed Peppers….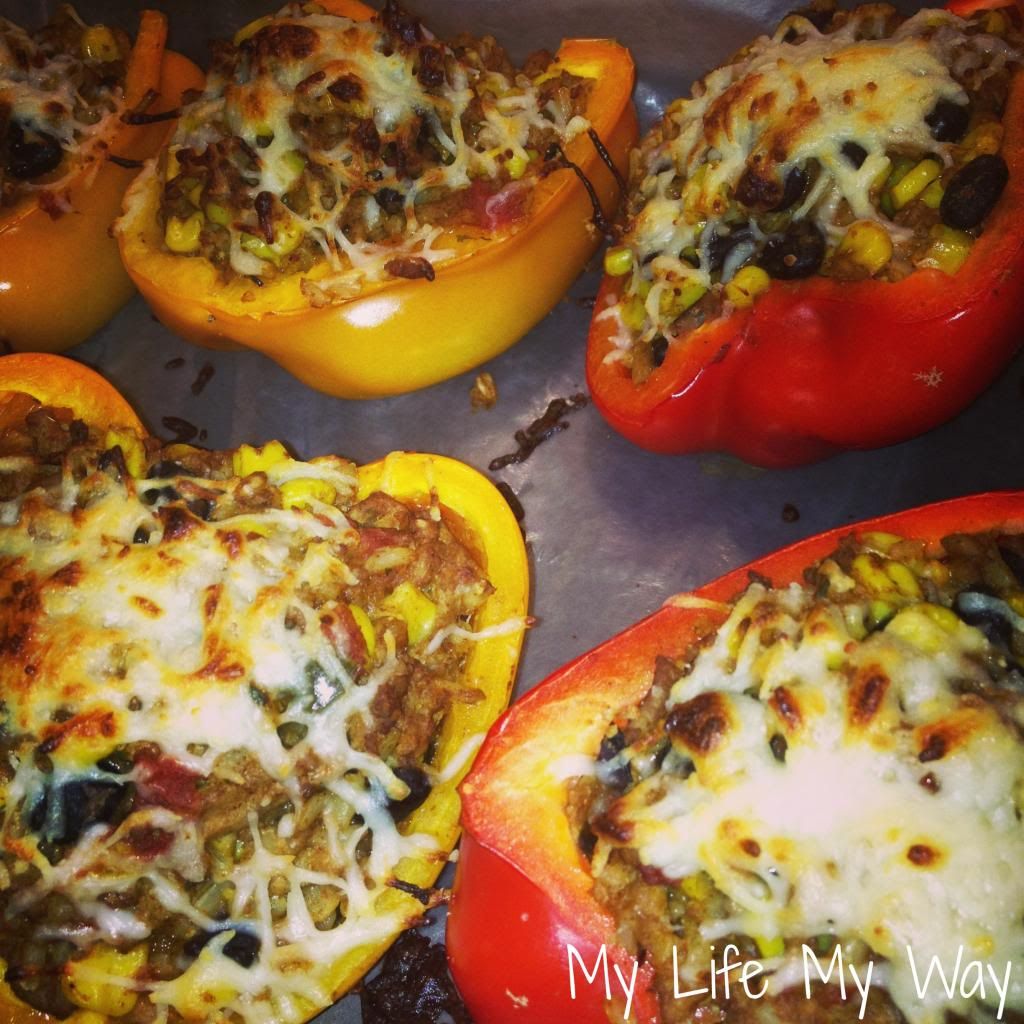 Who doesn't like stuffed peppers?!?!
I have been wanting these for a while and every time I would buy peppers I would wind up using them for something else. FINALLY I have made them and let me tell you they were EFFING delicious!
WHAT YOU NEED:
4 Bell peppers. I used 2 red and 2 yellow.
1 packet of Taco Seasoning.
1 can of Rotel.
1 can of Black Beans.
1 package of Corn. I used frozen corn. 
1 pound of Ground Meat. I used turkey.
1 package of Couscous
Mozerella Cheese to taste
WHAT YOU DO:
Cook Couscous as per package directions.
Brown the meat and drain it.
Put Meat, Taco Seasoning, Rotel, and Black Beans back in skillet and warm up.
While that is heating if you're using frozen corn heat it in microwave per directions.
Dump EVERYTHING including couscous in a mixing bowl and mix it up!
Cut peppers in half lengthwise take the guts out stuff your peppers and top with a little shredded mozerella cheese.
Put in over at 350* till cheese is melted
Take it out and enjoy!
I served them with some roasted sweet potatoes.
DELISH!