This past Sunday Mr. Big Truck and I went to the Tim McGraw concert.
It was AWESOME!
We were planning to get there a little early and tailgate in the parking lot but the weather was not the best so we decided to eat at home and then head out. PNC is a natural amphitheater and we had lawn seats on the hill. We got to PNC walked around a bit got shirts because ya know that's what you do at concerts. Then we made our way to the lawn and chilled out till it was show time.
Love and Theft opened the show.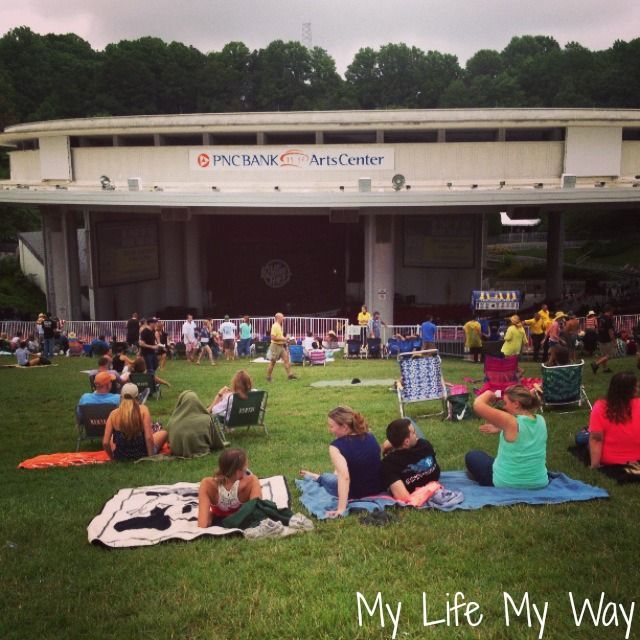 They were on for a good half hour or so.
Brantley Gilbert the "Bad Boy of Country Music" was up next.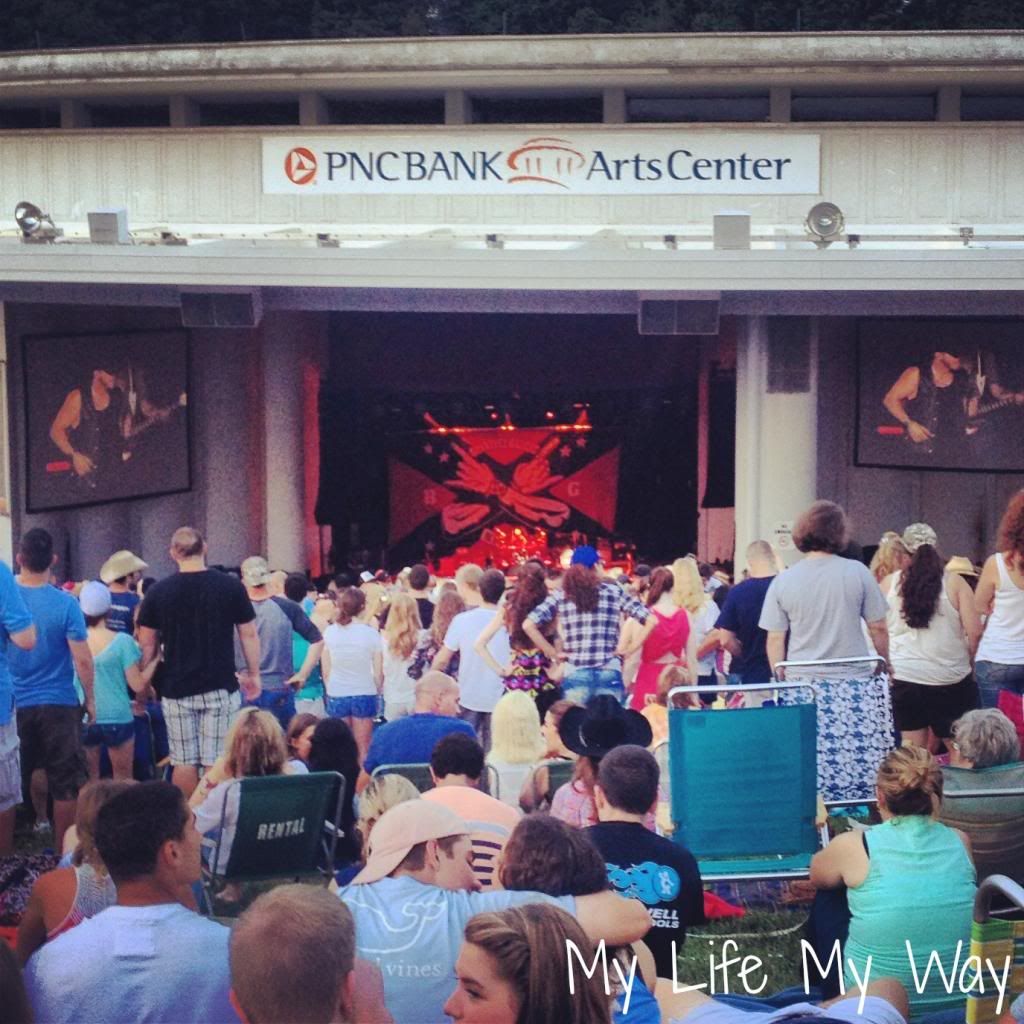 Homeboy was on stage for almost an hour. Not gonna lie he was great as well. I wouldn't mind seeing him in concert as a headliner.
Finally it was time for Tim. He came to the stage through the crowd in his signature black stetson and started the show.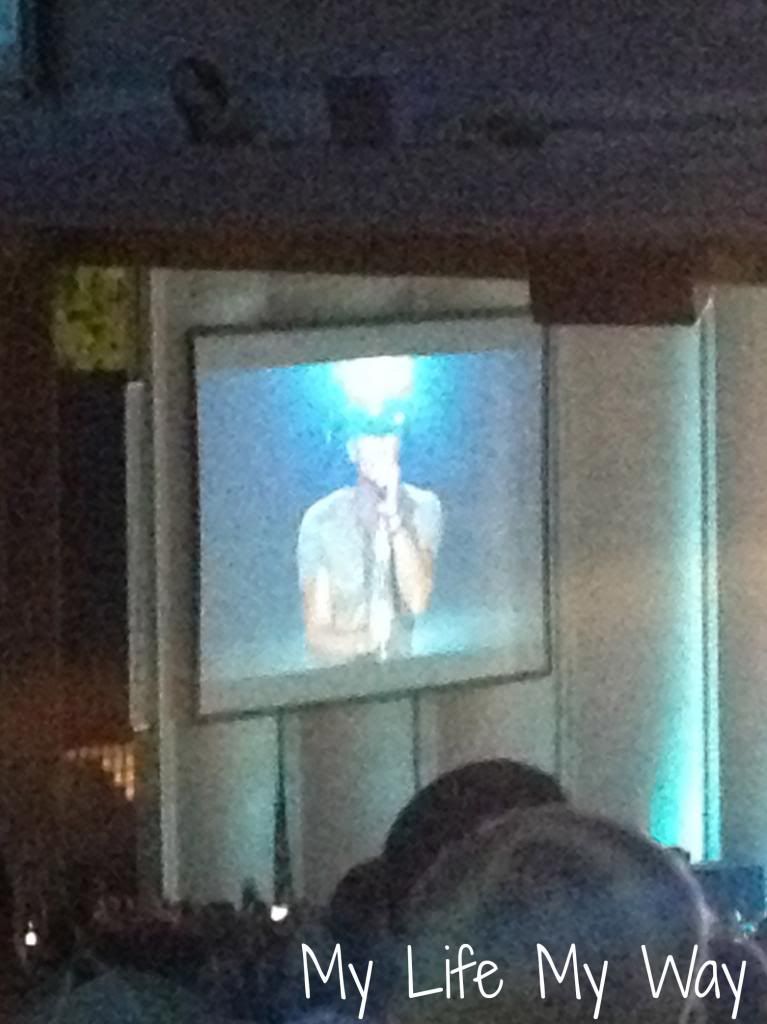 We had lawn seats so the two pictures I took are from the screens.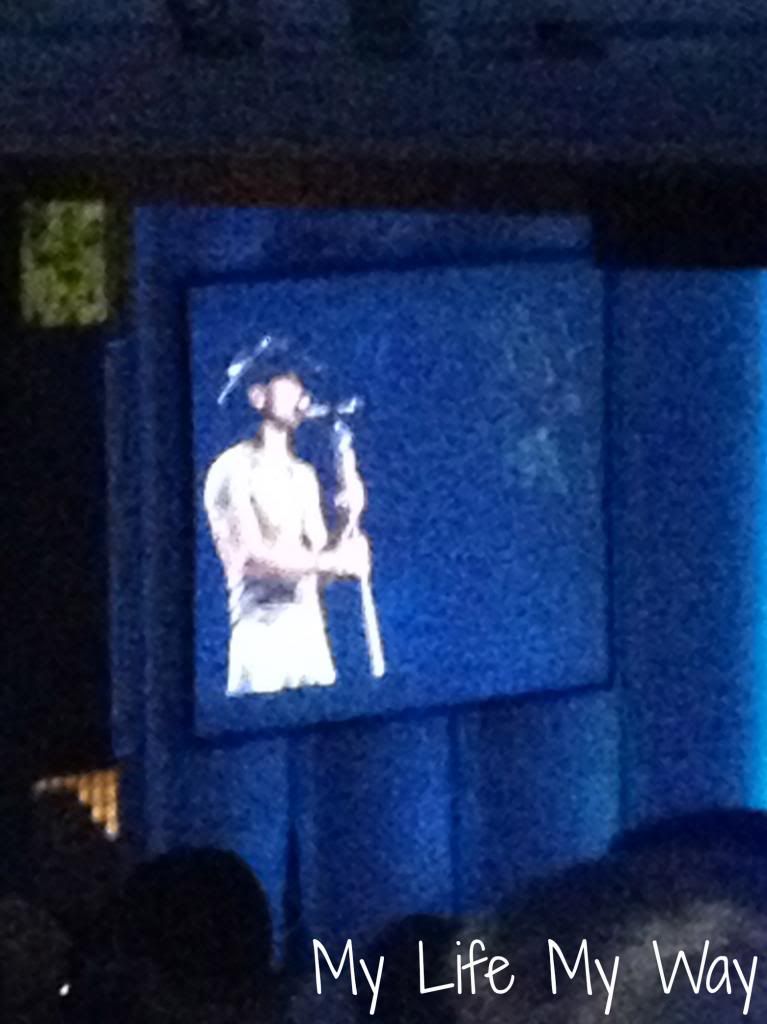 Tim was on for a solid two hours. I was only expecting him to be on an hour and a half at most. Nope TWO hours! It was a GREAT show. He had a good mix of old and new stuff too which is always a plus! The crowd was awesome and sang along all night long.
Setlist:
Where the Green Grass Grows
All I Want is a Life
Down on the Farm
How Bad Do You Want It
Everywhere
Southern Girl (which he changed to Jersey Girl)
Let It Go
Just to See You Smile
She's My Kind of Rain
Mexicoma 
Nashville Without You
Friend of a Friend
Highway Don't Care
Two Lanes of Freedom
Between The River and Me
Angel Boy
The Cowboy in Me
Something Like That
Felt Good On My Lips 
Live Like You Were Dying
For his encore he did:
Real Good Man
One of Those Nights
I Like It, I Love It
Truck Yea
Some videos I took:
and…
Mr. Big Truck took some too but I have to get them from him and upload them to YouTube. When I do I will share those as well! 
  At one point Mr. Big Truck and I were standing minding our own business when all of a sudden PNC Staff came running through the crowd and we saw a bunch of commotion going on. Who in their right minds starts a fight at a country concert? Dumb drunk people. Seriously have some respect people!
None the less Mr. Big Truck and myself had a GREAT time. 
Next concert? 
Zac Brown Band July 19th!