Vacation is over friends. I am slowly getting back into the swing of things and I will be back on vacation in 2.5 short weeks. Can't wait!
This past week was a stay-cation but a busy one at that. Seriously I don't even know where to start. It all started Friday the 12. I decided I needed to start my vacation a little early. No harm in that right?
Friday morning my friend Siobhan was teaching Attack and I have yet to take her class so I ventured to the gym with her. As we walked into the gym our GFM cornered us and asked us to cover the HIIT class after Attack. Talk about last minute. We did it and somehow pulled it outta our butts but none the less we did it! Friday night I had to cover Joe's Pump and Combat classes. Yeah I took 3 classes that day and taught 3. I was spent. I didn't actually have to take HIIT because it was more of Siobhan and I coaching the members instead of us leading the class like we do in Pump, Combat and Attack.
Saturday
morning Mr. Big Truck, his brother and some friends all did the
Rugged Maniac
. Crazy fun times.
Saturday night was really chill because we were exhausted!
Sunday was Grams birthday. To celebrate Mr. Big Truck and I went and got some ice cream. Gram and I would always go and get a scoop of her favorite ice cream -Rocky Road- and a scoop of my favorite ice cream -Cookie Dough- with rainbow sprinkles. I was having a little bit of a rough time when we went but I got through it.
Monday morning I was up early and at the gym for BodyCombat Launch in Centra State with my Regional Manager. Good times. It was so freaking hot in the studio and sweat was POURING off me that I wound up slipping in my own sweat and totally ate it. I laughed my behind off as did my regional. Got up shook it off and continued on my merry little way. Monday night I had to launch Combat in Eclipse.
Tuesday was a pretty chill day during the day. Hung out with mom for a bit, ran a bunch of errands that have been needing to get done and then had to cover Pump and Combat in the evening.
Wednesday Mom and I picked up my nice and nephew and headed out to Camden to go to the Aquarium with them. It was a nice day. I have not spent much time with the kids lately because I have been busy with life. It was nice to spend some time with them.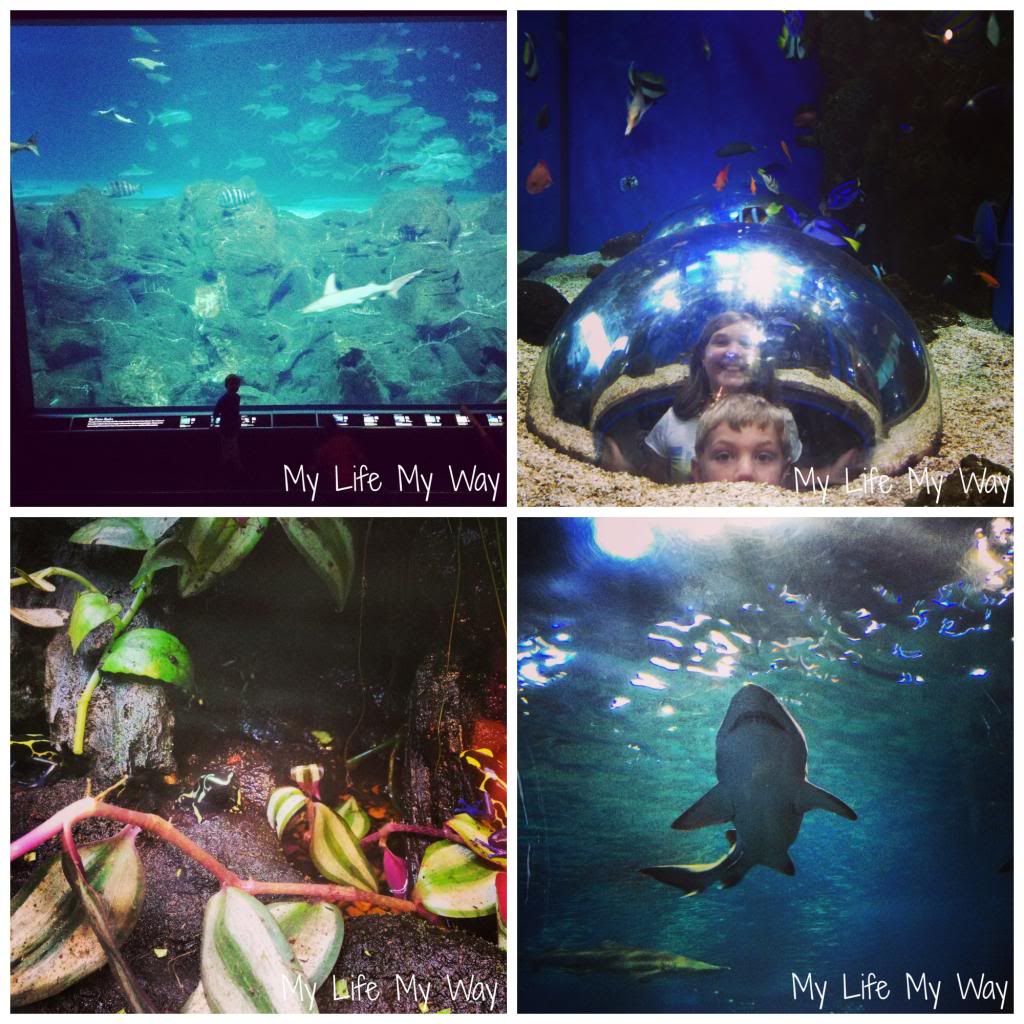 Nicholas was in total awe of the aquarium and all it had and all the fish! He LOVED the huge tanks and stood in front of them staring at them.
We saw all the typical aquarium animals like penguins and sharks. The kids even got to pet stingrays!
Thursday we took the kids to The Franklin Institute. Hailie is into Science and Nicholas just like everything.
We hit most of the exhibits with the exception of the SPY one. The kids didn't want to do that one.

After we hit all the exhibits we went to the sports area and the kids got to play for a bit and burn off some energy.

There is also this sky bike at the Institute. Hailie was brave enough to try it.
Friday I had to take Zoe to the vet as and emergency. More on that to come when I know full well what is going on with her. Long story short it looks like she will be having surgery soon. Poor pup.
Friday night Mr. Big Truck and I went to the Zac Brown Concert! That's gonna be a post in and of its self! It was AWESOME! Sold out madness!
Saturday Mr. Big Truck and I had some errands to take care of then we set out for PA to go rafting. We were actually rafting on Sunday but set out Saturday so we wouldn't have to rush on Sunday morning to get there on time. We stopped at the Crossings Outlets on our way out and again Nikki should not be allowed in sporting good store. I now own ANOTHER pair of sneakers and half of the Under Armor Outlet.
We stopped for dinner at Barley Creek for dinner and drinks. We got the beer sampler. Verdict is in Nikki does not like dark beers.
We got two samplers for us to share.
After dinner we also stopped at the fireworks store!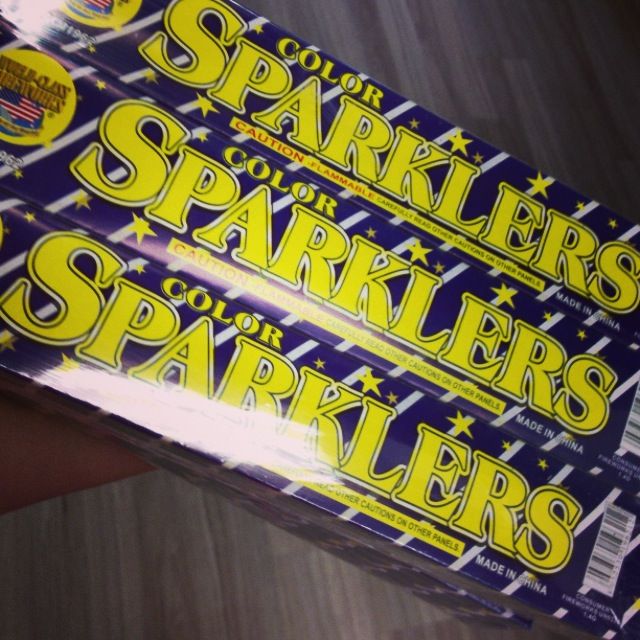 11 months of cuteness has a birthday party this coming weekend and we NEEDED sparklers.
NEEDED!
Sunday like I said we went rafting and that is another post of another day when Mr. Big Truck gets the videos edited. Lets just say that it was a blast and there was a man over board and I took a beating.
By the time we got back home Sunday we were both spent and ready to crash!
It was a nice busy and fun vacation!
Next up DALLAS!