Happy Monday Friends!
How was everyones weekend? Ours was great. We had a lot going on as per the usual but ya know what it's summer and I am not complaining.
Friday night Mr. Big Truck and I went and picked up Zoe from the hospital. We had a 8:30pm appointment to pick her up so we also went out for sushi.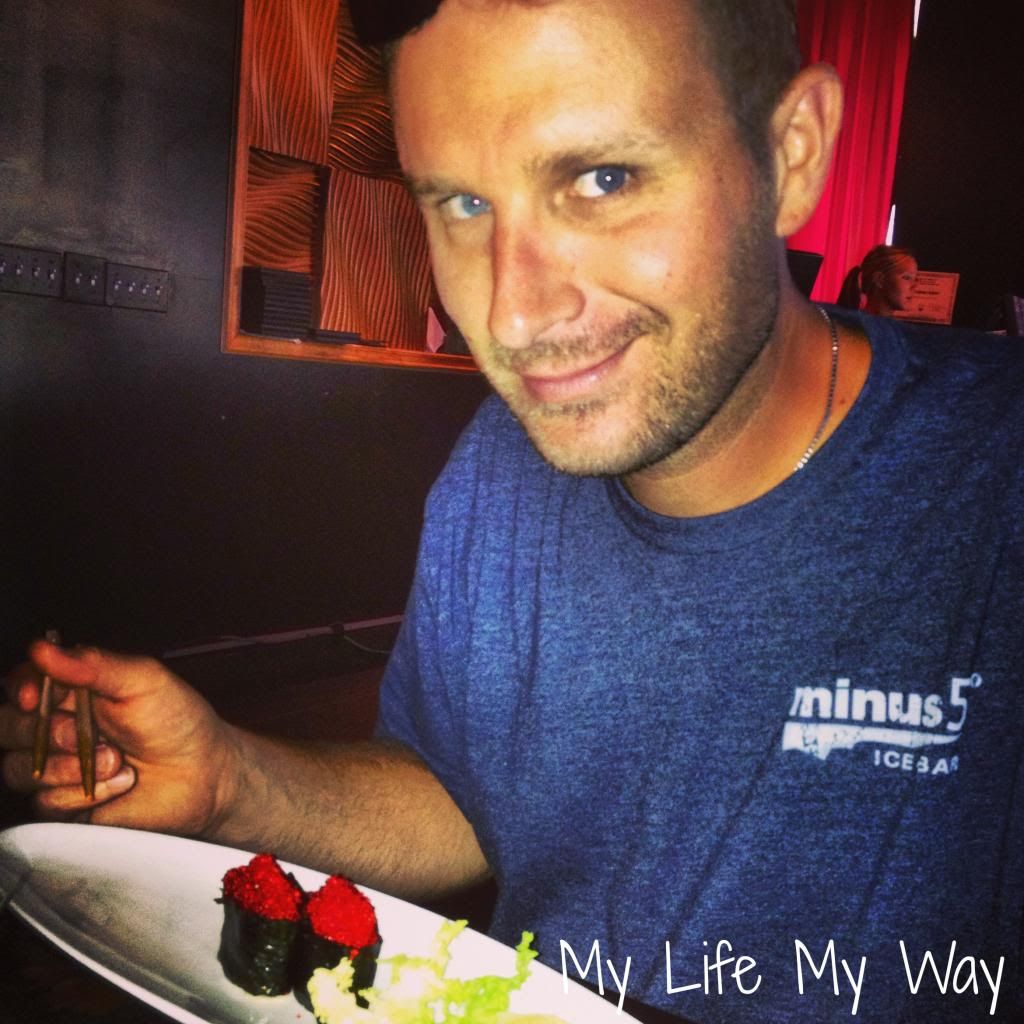 Those blue eyes they melt me. 
So yummy!
While we were there Mr. Big Truck asked me to go on a date with him this week.
I of course said yes!
We got Zoe went home got her settled in and called it a night.
More on her to come!
Saturday we had 11 months of cuteness birthday party.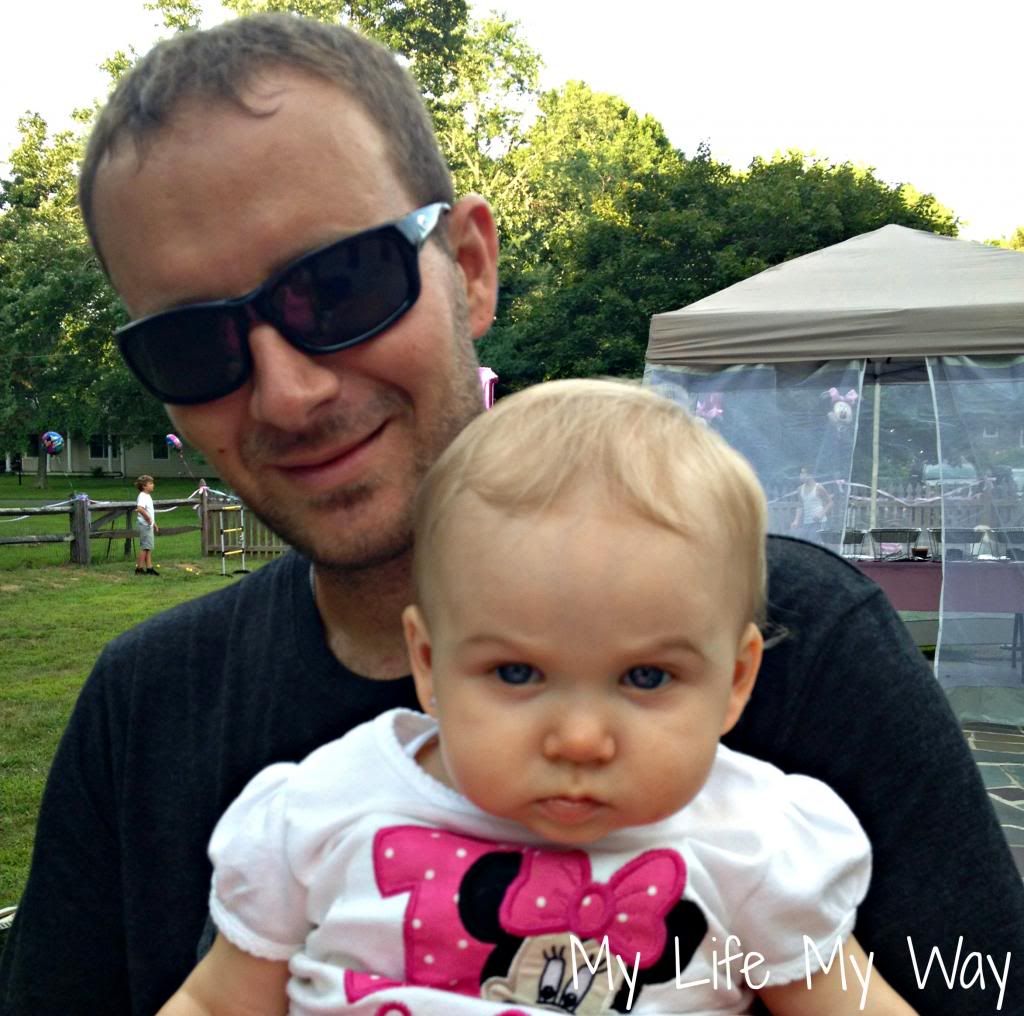 Isn't she cute! Love her!
Shenanigans that went on? Fireworks.
There was a bounce house for the kids. They were in it all day! It was great!
Speaking of bounce house. I took 11 months in the bounce house. NOT HAPPY about it.
Sunday morning I had to teach and after that we went down to a friend Ali's house for dinner. I got to play with baby Oliver! 
Feisty little thing! 
And because Ali is my BFF and knows me so well she made a chicken with a head,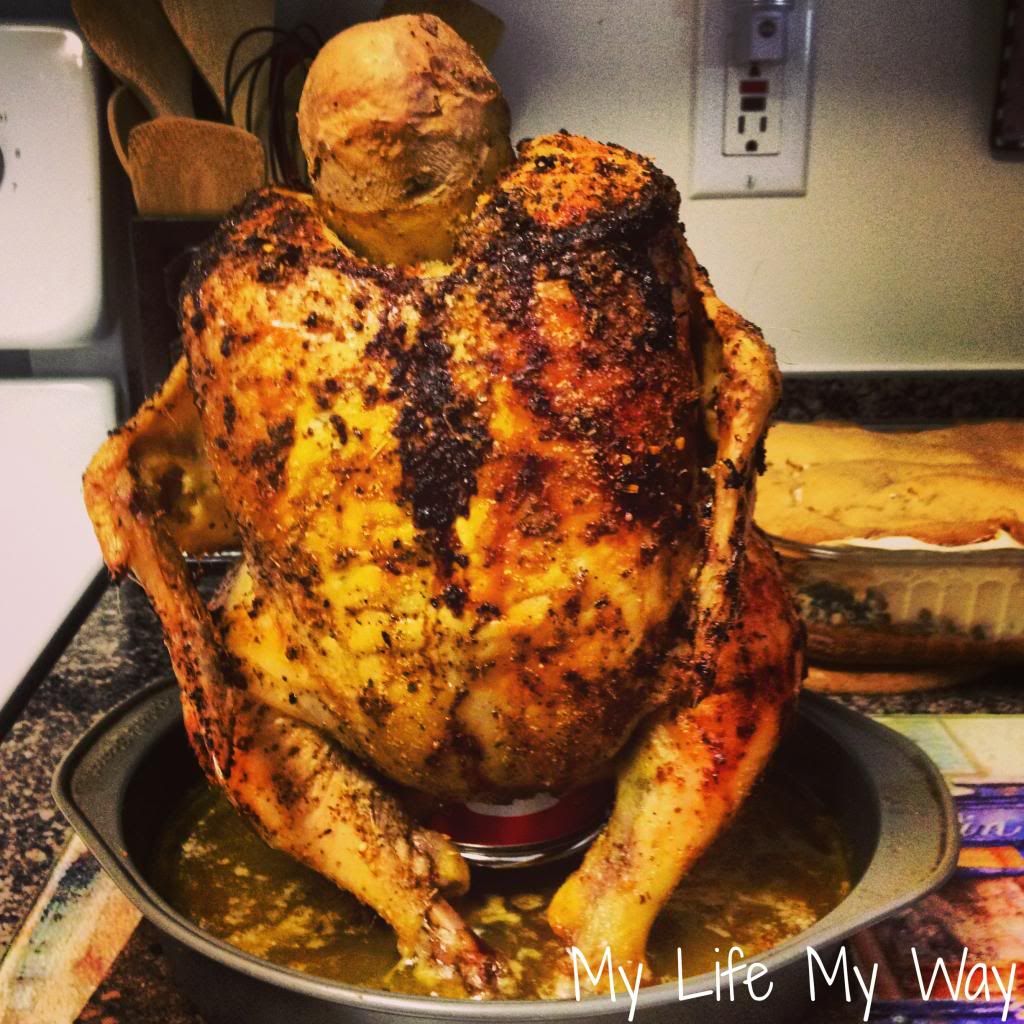 and the biggest smore you have ever seen in your life!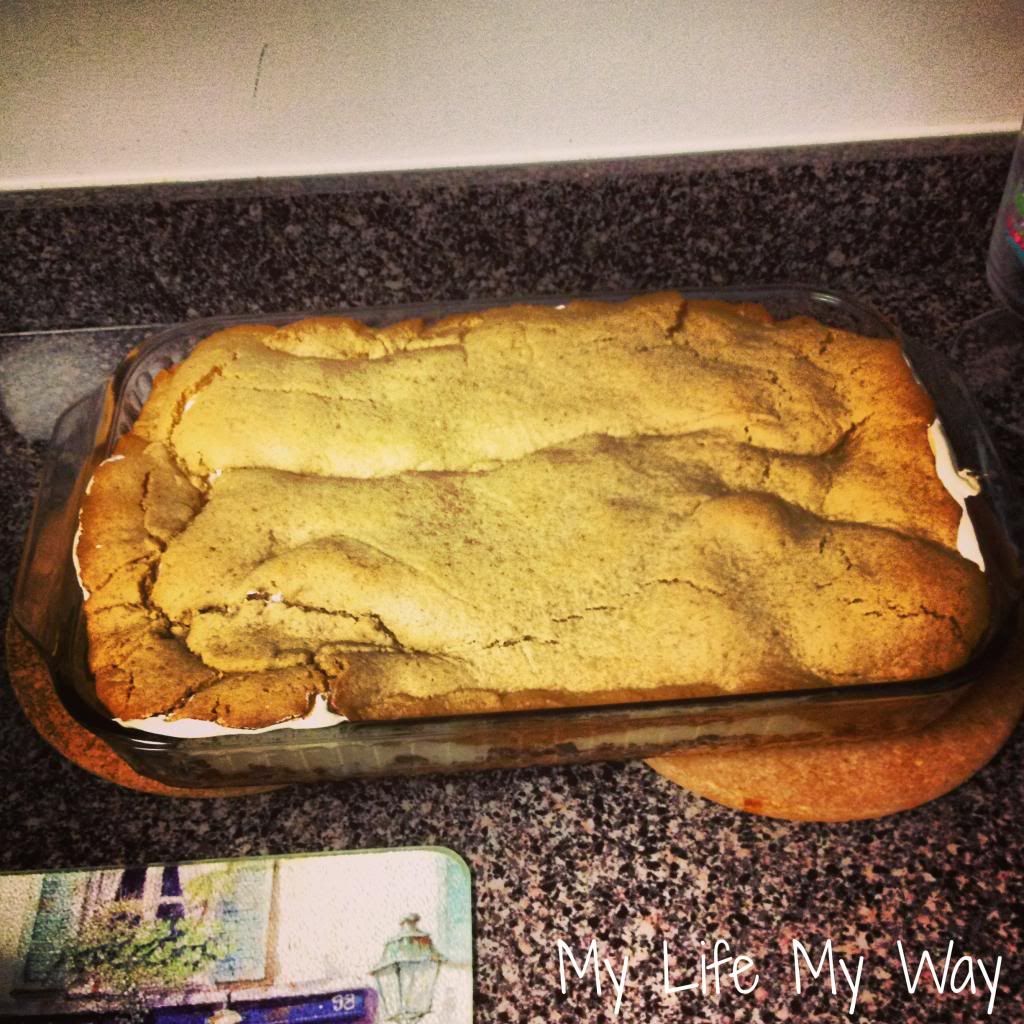 That right there is love! 
Overall another great weekend with great people! The summer is flying by! August is just as busy especially since I will be away for a week. I wish I could slow time down.