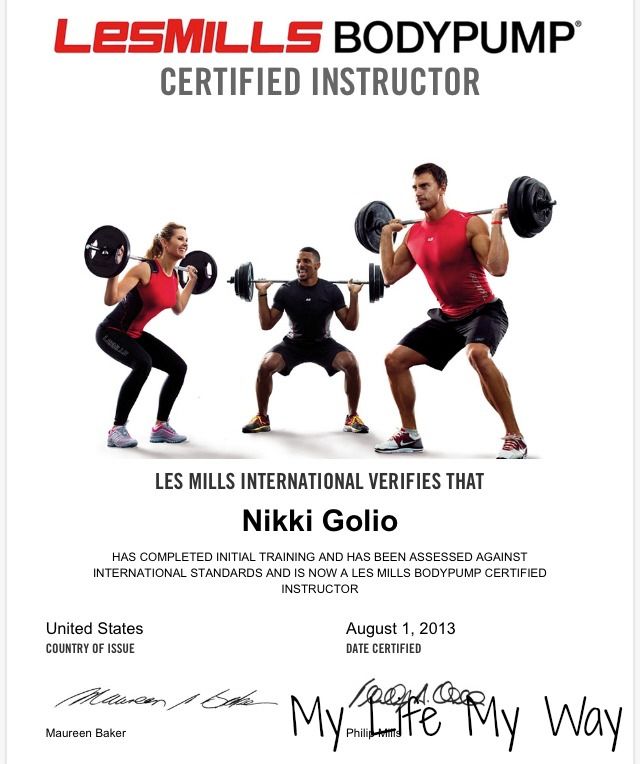 There it is friends!
I am now officially OFFICIALLY BodyPump certified!
Kick ass!
I am not gonna lie it was a long rocky road to this certification. Let me just tell you there was a point when I was this close to just giving up. If it were not for the support of Mr. Big Truck, my fellow instructors Joe, and Siobhan I seriously would have given up. Ya know that saying what doesn't kill you makes you stronger. Yup I totally believe that!