Happy Almost Christmas Friends!
It's time for Decembers installment of Boys Behind The Blog!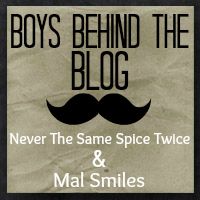 As you know this is one of my favorite link ups and one of the only ones -maybe the only one- I participate in.
Lets get started shall we?
1. Whats your favorite cereal? 
My favorite cereal would happen to be Grape-Nuts.
2. Pancakes or waffles? 
I do prefer waffles over pancakes.
3. What's your favorite holiday tradition? 
My favorite holiday tradition is just spending time with my family.
4. Finish the sentence: All I want for Christmas is…
All I want for Christmas is 2 feet of snow. A belly full of yummy food and a wife who thinks I'm amazing. (I am currently only missing the snow)
5. What's your best moment of 2013? 
Holy crap there has been so many GREAT moments.   It's hard to choose just one.    Hmmm let's reflect here and see what I have to pick from.    Meeting Nikki.  Going to 6 country concerts, white water rafting, going to the lake. Kayaking, becoming Nikki's boyfriend, getting engaged, finding out Nikki and I are having a baby, going to Cabo with Nikki…   There's more. But I can stop because I know what my answer is. My favorite moment of 2013 is meeting Nikki. (I won't go into details though)
Thanks Malory for doing this link up!