HELLLLLOOOOOOOO Friends!
Hope y'all have had a wonderful few days leading up to Christmas Eve and Christmas Day!
Just wanted to stop in and share what we have been up to the last few days getting ready for the holidays.
Friday night while Mr. Big Truck worked till 10pm -yeah we are not even gonna talk about that it is STILL a sore subject in the Big Truck household- I went to see my sister in law sing with her high school a Capella group.
Saturday we spent the day in the city with Mr. Big Trucks brothers and their families and Hailie. Our sister in law was singing with her a Capella group under the tree. While we were there waiting for her group to meet we were standing around and all of a sudden some people started randomly dancing. Mr. Big Truck asked me what was going on I immediately said watch $20 bucks they are gonna bust out with the "I Think I Wanna Marry You" song and someone is gonna get engaged. Sure enough that is EXACTLY what happened!
I wanted to video it but I did not. Oops! It was really neat to actually witness something like that instead of just seeing the videos floating around on the interwebs. After the proposal Erin's group got together and we made our way over to the tree for them to sing again. We couldn't have asked for better weather either. It was seriously close to 70* on Saturday.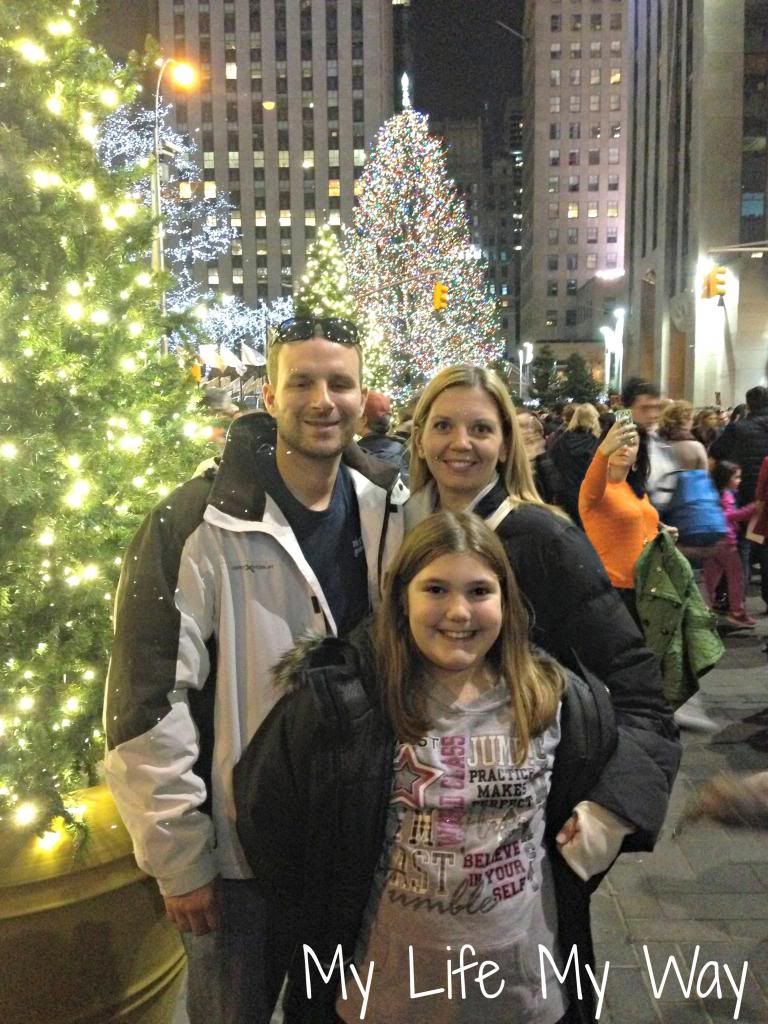 Mr. Big Truck, myself and Hailie.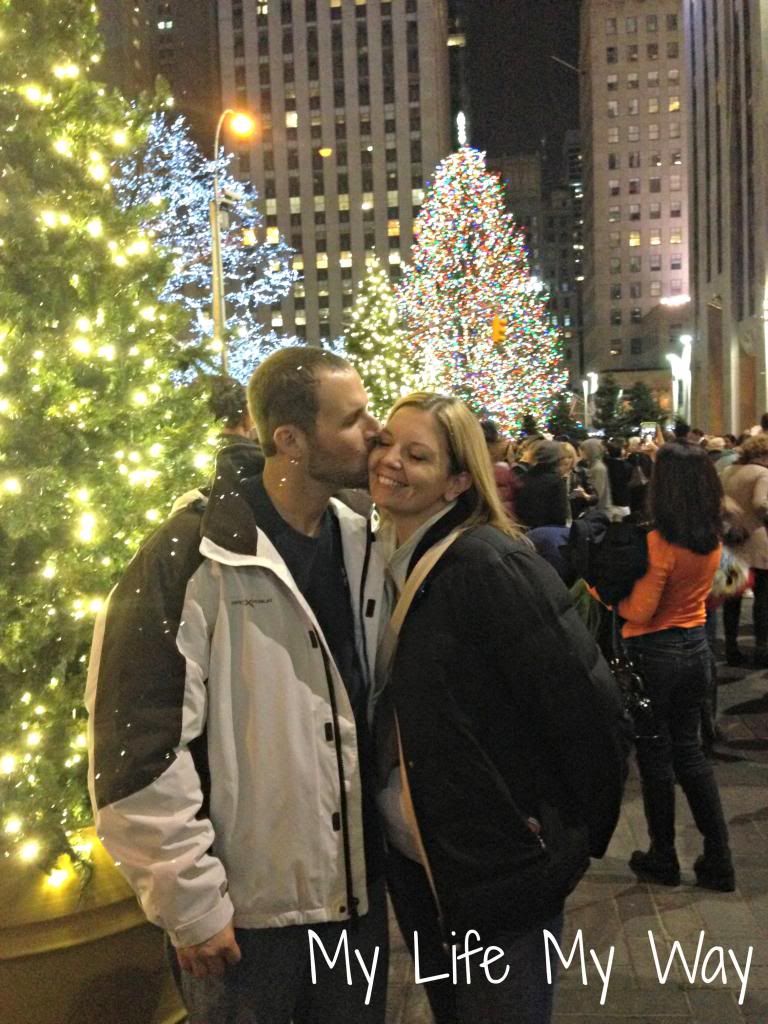 My favorite picture that was taken that night.
Mr. Big Truck and his brothers.
Sunday morning we got up and headed to church. Sundays service was really neat and it was different. Instead of the typical Pastor Joe preaching he actually acted out the story of Christmas. It was really neat to see it. Hailie stayed with us for the service and she was even talking about it after church. After we got home I spent the rest of the day in the kitchen making cupcakes for our gender reveal and other Christmas treats.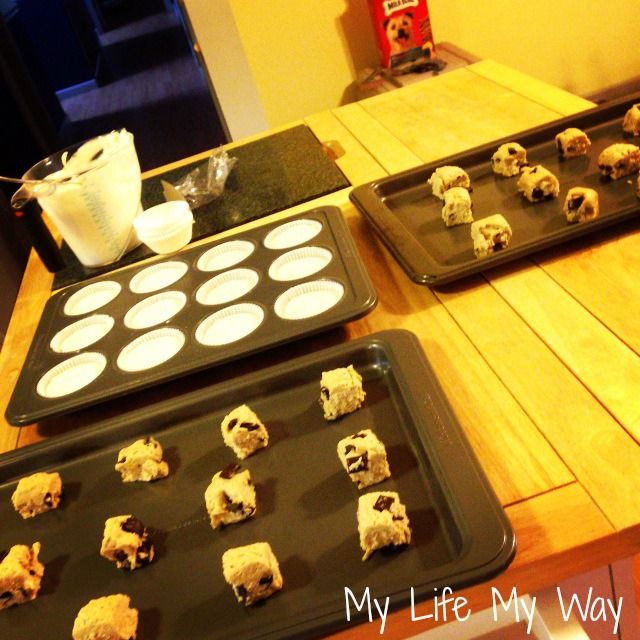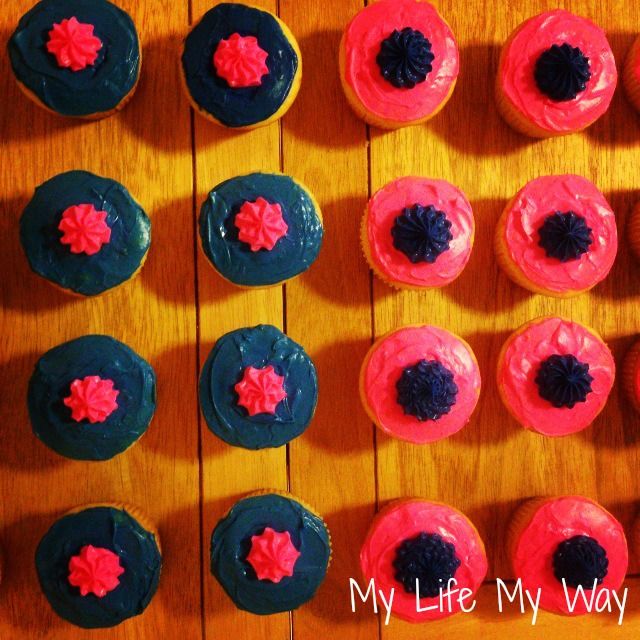 Pink or Blue what will it be?
Rolo Pretzel bites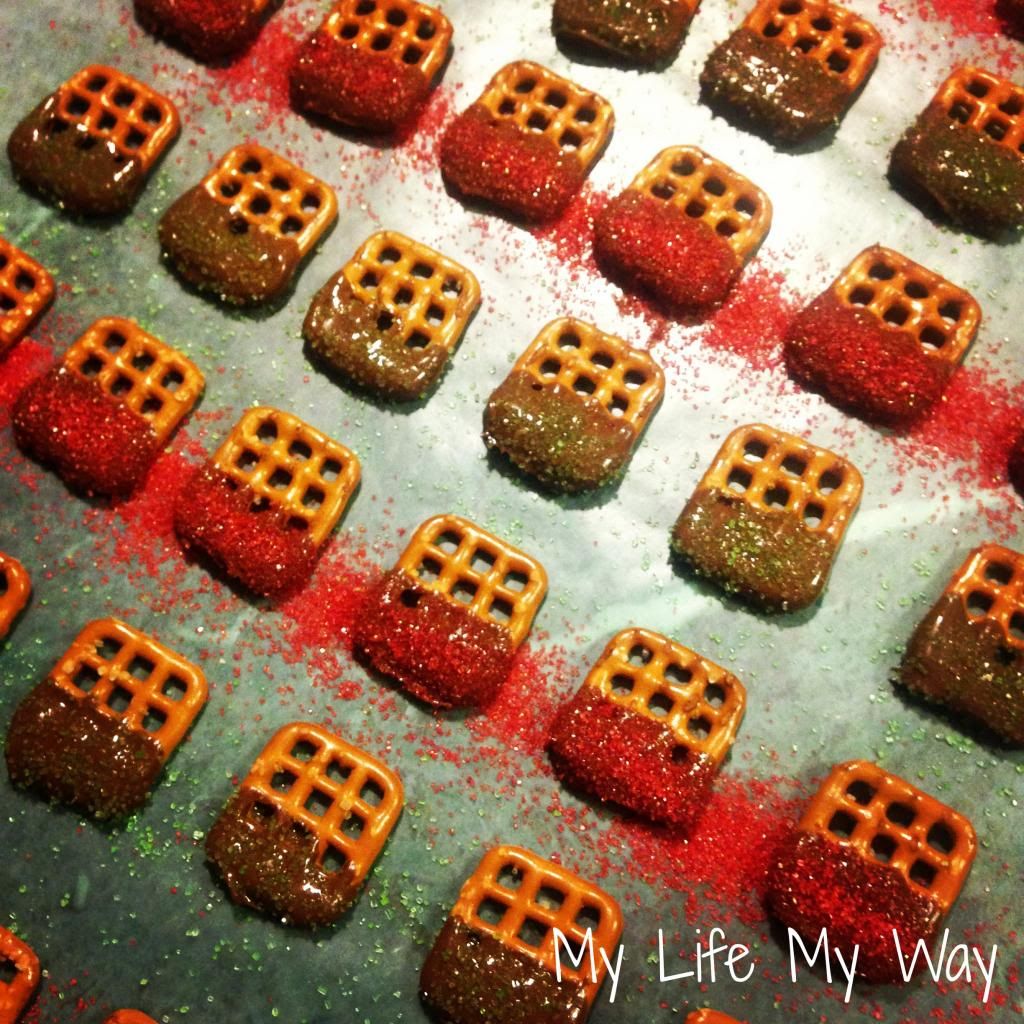 Chocolate dipped pretzels with sugar crystals.
Monday was a busy day! I had a chiropractor appointment in the morning followed but a much needed prenatal massage. Then we meet up with a friend for lunch and then we went to the OB for a belly check. After the Dr. we stopped by my moms to print out our tickets for the Trans Siberian Orchestra.
I have seen TSO a handful of times and each time was better the the time before believe it or not. They really put on an amazing show. They start with a Christmas Story of some sort followed by doing some of their regular songs. All in all they were on for 2.5 hours! CRAZY! Do yourself a favor and watch this video!
And just because I have not posted an updated bump picture lately and people have been on my case here ya go!
I hope y'all have a great day with your families! I know Mr. Big Truck and I are looking forward to the day and starting to share the gender of the baby!
Happy Christmas Eve!