Hey Friends!
Today I am linking up with Malory for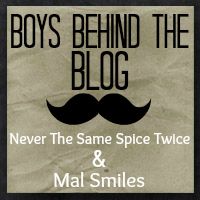 I love this link up because it gives y'all a chance to get to know Mr. Big Truck that much better.
1. Whats your favorite movie of 2013?
I have not watched too many movies but the one I liked the most was Despicable Me.
2. Whats your all time favorite movie quote? 
Oh wow. This is hard to answer. There are quite a few lines I really like. Some because they are down right funny. Some because the really hit home and some well because people know it.
What's your major malfunction private?
3. Whats your favorite movie type? (Action, comedy, scary ect.)
It would be comedy. I like scary movies but I tend to laugh when I watch them.
4. Whats your New Years Resolution?
To be a better me.
5. Finish the sentence: This year I will…
become a father. Not just a father though, a loving compassionate father also known as a daddy.
And just like that I swoon and fall in love with this man that much more.