Happy that time of the month friends!
Ya know that time when Mr. Big Truck gets to be in the spotlight of the blog. That's right its Boys Behind The Blog time!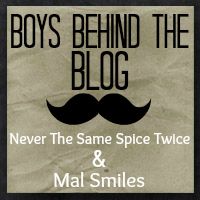 This month all the questions are from fellow bloggers boys.
It's not a curse.
Yes I do read it.  I'm like a cyber stalker.   I will not sign up and comment on anything.
No one can make a bigger fool of me.  I do a damn good job of it.
Wings
What goods or services would you sell?  A bait and tackle shop. It would of course sell bait and tackle for fishing and it would also have a few boats for charter fishing